Memorial Services In New York And London To Commemorate Victims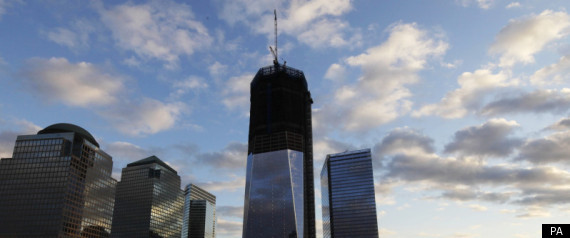 Many of the families of the 67 British victims who died in the 9/11 attacks will attend services in London and New York on Sunday.
Members of around 30 families who lost loved ones in the twin towers are expected to take part at a ceremony at the American Embassy in central London, while members of another 10 families will take part in the service at Ground zero.
Ceremonies of remembrance will also take place at Westminster Abbey and St Paul's Cathedral, while Mayor Boris Johnson will unveil a sculpted memorial, made from steel recovered from Ground Zero in Battersea Park, west London.
Apart from the US, Britain lost the biggest number of casualties on 9/11.
President Obama, former president George W Bush and former mayor Rudi Giuliani will also be at the New York memorial event. In total, nearly 3,000 lives were lost in New York, Pennsylvania and Washington.
On Saturday, Obama used his weekly address to reassure the country that America "is stronger".
"We refuse to lie in fear…but we remain vigilant," he said, while paying tribute to the "military personnel and our intelligence, law enforcement and homeland security professionals", adding, "al-Qaeda is on the path to defeat".
"Across the Middle East and North Africa a new generation of citizens is showing that the future belongs to those that want to build, not destroy."
In Pennsylvania, George W Bush and Bill Clinton joined families of the passengers at the crash site of the downed Flight 93. Bush referred to those on board as "the first counter insurgency of the War on Terror". Their decision to try and overpower the hijackers led to the plane crash before it reached its target. All 40 on board perished.
On Saturday, former Prime Minister Tony Blair denied that the wars following the attacks on New York had led to the radicalisation of Muslims, calling it a "wretched posture of apology and defeatism".
Sunday will see President Obama visit all three sites of the attacks.