Average Brit Spends 4 Years With A Hangover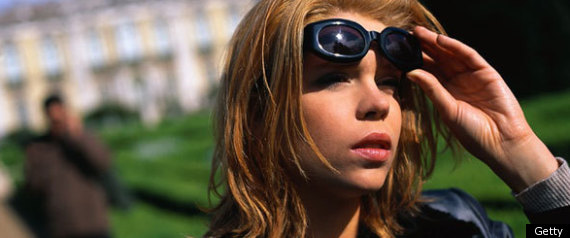 Adults in Britain spend 24 days a year feeling hungover, a study has revealed. That's 1,452 days of nausea and headaches during the average lifetime.
The survey, for YorkTest DrinkScan, quizzed 2,000 adults aged between 18 and 65. Not surprisingly the most common days for sore heads and suffering were Saturday and Sunday, but one in 10 admitted they were often hungover on Mondays, too.
Symptoms varied with eight in ten getting 'the shakes', seven in ten feeling tired and four in ten suffering from nausea. Five in ten admitted they couldn't stop sweating with the same number feeling dizzy.
Perhaps that's why nearly half questioned confessed they had phoned in sick at work after a booze-fuelled night with four in 10 having left the office early the next day.
Dr Gill Hart from YorkTest, said: "Feeling the effects of the night before adds up to a staggering number of days where we feel worse for wear.
"It's one thing having a drink and enjoying yourself, but often it doesn't take much to tip you over the edge and you'll be nursing a headache the next morning.
"This means millions of Brits turn up to their office and do little work, don't turn up to work at all or waste their day spending it in bed."

But Dr Hart goes on to point out that it isn't always booze alone that leads to splitting headaches and upset stomachs the next day: "There are days when the severity of the symptoms really isn't justified by the number of drinks the night before.
"Even hangover 'cures' such as fizzy drinks, tea and coffee may exacerbate hangover-like symptoms.
"Many people react to common ingredients in both alcoholic and non-alcoholic drinks."
4 instant hangover cures
Bacon sandwich

Good news - that juicy bacon sandwich you've been dreaming about all morning is scientifically proven to alleviate your hangover. A study at Newcastle University's Centre for Life found that bacon contains aminos which help to top up the neurotransmitters that are depleted by alcohol consumption.
Milk Thistle

A hangover is a your body's way of telling you that your liver can't cope with the toxins you've inflicted on it. If you know you've got a big night ahead, take Milk Thistle, which protects the liver.

Ginger biscuits

As any pregnant woman with morning sickness will tell you, ginger is great for suppressing nausea. Invest in some ginger and lemon tea - or even better, ginger biscuits (medicinal purposes only, of course).
Bananas on toast

Sort out your erratic blood sugar levels with slow-release carbs. A banana mashed up and spread on granary toast is the perfect comfort food snack and will stabilise your blood sugar levels through until lunchtime.