The Future Is Digital: High Street Shopping Becoming Obsolete?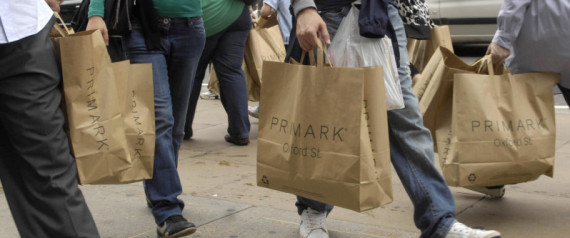 More than 50% of all non-food transactions will be influenced by the web within 10 years while a third of retail space will be obsolete, a new survey by Jones Lang LaSalle (JLLS) says.
The report, Retail 2020, says there is no bigger disruptive force than the internet in retail today. At the same time, UK store vacancy rates have increased to 14.5% in August 2011, up from 5% at the end of 2008.
The future, not surprisingly, is digital and retailers must prepare for the change, or lose customers to online stores.
James Brown, Head of EMEA Retail Research and Consulting at JLLS said: "The future of retail is a mix of digital and in-store experience. It's not one or the other, it's both. The key for traditional shopping centres and high streets to survive is the right blend of retails, experience and leisure. High streets and shopping centres that get that right will survive, but they must embrace online shopping like click and collect. John Lewis is the leading example of this, their week on week online growth is astounding."
John Lewis reports that as of today 81% of sales come from their bricks and mortar stores, while 19% of sales come from online including the click and collect option. The heritage store exemplifies the way stores must embrace online interaction to drive in-store sales.
Joanne Davies, who runs the successful bricks and clicks fashion store Black White Denim, said: "I think Jones Lang LaSalle are right and I would even dare to suggest that the percentage of online sales could be even higher. A large proportion of our shop customers take a look at us online before they come in - even the very regular ones who live on our doorstep. It amazes me that they do so much research before their trip."
Davies believes that the increasing demands of family, career and finances are pushing people to choose online over bricks and mortar stores for many purchases
"As the recession worsens or even plateaus we will all have less time and less money, and that's when online comes into its own. We can search for exactly the right product at the best price from the comfort of our homes," she added.
Research by Verdict commissioned by eBay showed that mobile shopping could deliver a £4.5billion boost to Britain's economy by 2016 and a further £13billion by 2021. It also backs up Joanne Davies' observation, saying that consumers often research a product on their PC, visit a local high street to purchase it and compare prices by using their mobile as they shop.
"Mobile continues to be the fastest growing part of eBay's business, with global mobile sales expected to double to over $4 billion this year. Our mobile apps have been downloaded over 47 million times across the world, with an item purchased from an eBay seller every second," said Angus McCarey, Retail Director for eBay UK.
eBay UK says that 10% of their sales come from mobile including tablets and smart phones with triple digit growth annually. In 2010 mobile yielded eBay sales of $2billion.
British Retail Consortium research shows that people increasingly use mobile search to inform purchases. The second quarter of 2011 showed a massive 216% year-on-year rise in mobile retail search volumes, compared to a 27% rise in overall search in the same period.
Jones Lang LaSalle says that the UK high street can survive the mobile boom. "Some high streets need to consider changing use to residential especially where supply or store units outstrips demand. Individual owners must team together to remove barriers like planning restrictions, they must improve parking and keep charges down. The public realm must be attractive and safe - a place people want o be, and rents must fall," said James Brown.
Both Jones Lang LaSalle and the Verdict report encourage retailers not to sit back and fall victim to change, but to embrace the changing nature of retail, to understand how ultra-mobile the shopping public is and to use the internet to save their stores.