Tesco And Sainsbury's Figures Show UK Retail Squeeze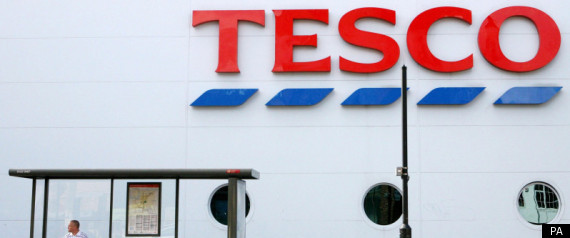 Tesco saw sales trimmed and Sainsbury's reported weaker growth on Wednesday as UK consumers cut back on spending in the face of rising prices, stagnant wages and government austerity.
Sales in Tesco stores open for more than a year fell by 0.7 per cent, while Sainsbury's outlets saw modest growth of 1.9 per cent. Taking into account inflation and rises in value added tax, the figures show that UK consumers are reducing their purchases even of groceries, which typically hold up better than other market segments during downturns.
In September, in response to worsening conditions, Tesco poured £500 million into cutting prices on 3,000 staple products, funding the investment by reducing the value of the stores' Clubcard loyalty points and by reducing costs elsewhere in the chain.

"We set the business up mindful of the likely downturn in consumer confidence, and the investments that we're making, such as those we made in the last week, and will make in the second half are intended to... seize the advantage from our competitors. We're very confident that in the medium term and the long term Tesco can continue to grow in the UK," Tesco chief executive Philip Clarke said at the company's results presentation.
Approximately £1 out of every 10 spent in British shops is at the Tesco chain, and signs that even the country's largest retailer is struggling to adapt to the tough economic climate are raising concerns that the UK could be facing a more difficult recovery than previously forecast. Domestic consumption is around two-thirds of the UK's gross domestic product (GDP), and the economy is sensitive to consumer spending and sentiment.
Tesco's group sales rose by 8.8 per cent, as the company's business in higher-growth emerging markets and smaller losses at the US Fresh and Easy chain offset slow growth in the UK. Total sales growth in the UK was 7.1 per cent, helped by inflation, value added tax rises and fuel sales. The company still turned in a first half profit of £1.77 billion. The company announced that it would exit its Japanese operation last month, having failed to gain a foothold in the market.
Adjusted for value added tax, the UK's third largest chain, Sainsbury's, saw sales rise around 1.1 per cent, driven by store expansions. "We expect the market environment to remain very competitive for the foreseeable future but we are confident in our ability to grow," Justin King, Sainsbury's chief executive, said in a statement.