Ken Clarke 'Regrets' Language Used In Cat Spat With Theresa May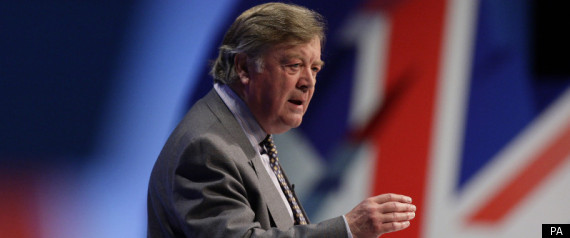 Justice Secretary Kenneth Clarke has said he regretted "the colourful language" he used when he accused Home Secretary Theresa May of citing "laughable and childlike" examples to criticise the Human Rights Act.
The pair became involved in a public spat that dominated much of the Conservative Party conference after Mr Clarke publicly questioned Mrs May's claim in her conference speech that an illegal immigrant escaped being deported because he had a pet cat.
Mr Clarke said his comments were made during the conference, adding: "I do rather regret the colourful language I used at one point in my interview."
The minister said in a statement: "This is old news from an interview I gave during the Conservative Party Conference. I consider this issue closed. The Prime Minister has made the position clear, and I fully support it.
"There is a problem with deporting foreign prisoners, which I have always agreed with Theresa needs to be addressed. The Government's Commission on a Bill of Rights is under way. I do rather regret the colourful language I used at one point in my interview."
Mr Clarke claimed his Cabinet colleague had enraged judges and officials by turning the case into a "parody".
He told the Nottingham Post: "It's not only the judges that all get furious when the Home Secretary makes a parody of a court judgment, our commission who are helping us form our view on this are not going to be entertained by laughable, childlike examples being given."
But Mrs May said that she did not regret referring to the cat in her speech:Â "I don't regret using the case of the cat. It was a decision made by an immigration judge.
"I used an example where an immigration judge had, as part of his decision that somebody could not be deported, cited the fact that the individual had bought a cat with their partner as a sign of the quality of their family life. I cited other cases as well, underlining this was a very important issue, which is our ability to deport foreign criminals."
The Justice Secretary admitted his outspoken comments meant his next meeting with the Home Secretary was likely to be fractious. "I expect I will have to wear body armour the next time I meet Theresa," he told the newspaper.