Teacher Kathryn Roach Guilty Of Sexually Grooming 14-Year-Old Schoolboy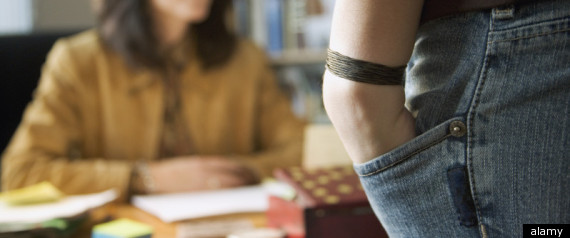 Religious education teacher Kathryn Roach has been found guilty of inciting a 14-year-old schoolboy to engage in sexual behaviour.
The 24-year-old sent more than 200 "inappropriate" text messages to the teenager when she taught at Thornleigh Salesian College in Bolton, a court found.
Roach, of Croxteth, Liverpool, was a newly qualified teacher at the Roman Catholic school when she started abusing her position of trust in March last year.
Police were called to the school in Astley Bridge shortly after it was reported a pupil had been the victim of sexual grooming.
A statement by Bolton Council issued at the time Roach was charged said the teacher was "swiftly suspended" after the allegations were made.
"The teacher's employment with the school has since terminated," it said.
"Bolton Council takes all incidents potentially involving the safety and welfare of children very seriously and ensured that all necessary procedure was instigated as quickly as possible."
Roach was found guilty at Bolton Crown Court and given a six-month suspended sentence.
Judge Steven Everett, who sentenced Roach, told her she was "selfish and hypocritical".