Climate Change: World Can Cut Emissions Before Tipping Point, Says UN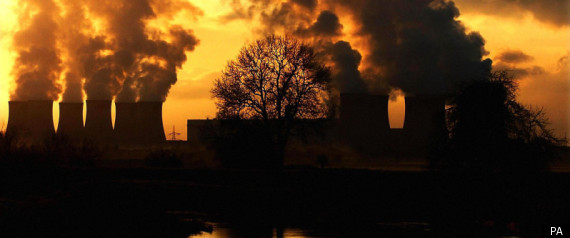 It is "technically and economically feasible" to cut emissions by 2020 to levels that put the world on track to keep global warming below 2C, a UN report has said.
But "time is short" to bridge the gap between the scale of greenhouse gas reductions promised by countries and what is needed to effectively tackle climate change, the UN's top climate official said as the report was published.
The United Nations Environment Programme (Unep) report said changes to energy supplies would be key to keeping the world on track to reduce emissions enough to stop rises of more than 2C above pre-industrial levels - widely seen as the threshold for avoiding "dangerous" climate change.
It follows a Unep study last year which revealed the gap between what countries had pledged under the Copenhagen Accord, drawn up at the UN climate talks in the Danish capital in 2009, and the cuts needed to keep temperature rises to 2C.
Last year's report found that the most ambitious level of pledges would deliver just under 60% of the cuts in emissions needed by 2020, with five billion tonnes (gigatonnes) in extra reductions required.
Unep said the latest report showed that under the most optimistic scenario, a gap of six gigatonnes needed to be bridged. But the study showed it could be achieved with technically feasible measures, under policies which were already being successfully implemented in many countries.
The report outlines how improvements to energy efficiency, including more efficient buildings, a switch from fossil fuels to increasing use of biomass and renewables, technology to capture and permanently store carbon from power stations, more electric vehicles, use of public transport and curbing deforestation could all contribute to reducing the gap.
And aviation and shipping could also contribute through improved fuel efficiency and low-carbon fuels, according to the report which is published ahead of the latest round of UN climate talks in Durban next week.
Keith Allott, head of climate change at WWF-UK, said: "This report should be a big reality check for negotiators heading into the Durban talks. It very clearly shows the world is heading for very dangerous levels of climate change if we don't take decisive action right now."
Energy and Climate Change Secretary Chris Huhne said the report showed there was still a long way to go to keep temperature rises below 2C, but that the goal was not out of reach: "We head to Durban next week with a clear ambition that nothing less than a global deal will be good enough to tackle this problem."