DSK: 'I Did Go To Sex Parties,' Says Former IMF Chief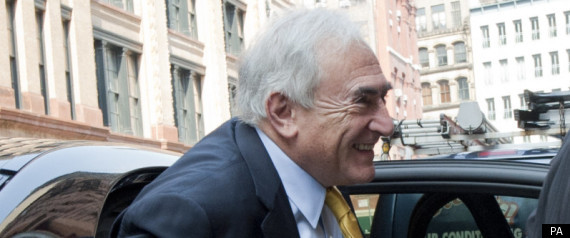 Dominique Strauss Khan, the former head of the International Monetary Fund, has admitted to having a series of affairs, but said that in France that was "not unusual".
The 62-year-old, who was arrested after Nafissatou Diallo, a chambermaid in a New York hotel, claimed he had attacked her, made the revelations in a new biography.
The book, penned by biographer Michel Taubmann, also explores the investigation into allegations of the attempted rape of writer Tristane Banon in 2001.
Strauss Kahn also admits to a string of affairs and having casual sex, including orgies with young women around the world.
"My flesh is weak," he said. However, only the incident with the chambermaid is cause for regret, saying that it cost him the French presidency, as well as opening up "the door to all the other affairs".
"I could have been in a position to be president... now I am no longer in that position," he said.