Five Stars Of 'The Only Way Is Essex' Face The Axe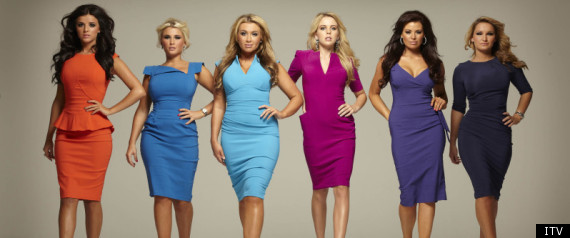 The Only Way Is Essex is expected to axe five of its biggest stars in an attempt to freshen up the show.
TOWIE favourites Harry Derbridge and Sam Faiers, who made the catchphrase "shurrrup" famous are set to get the boot, along with Maria Fowler and Lauren Pope, reports The Sun.
Ladies man, and Amy Child's ex-boyfriend, Kirk Norcross will also be missing from for the fourth series in January, as he's signed up to appear in The Bachelor on Channel 5.
Producers of the Bafta-winning show are reportedly already scouring Essex for new perma-tanned talent.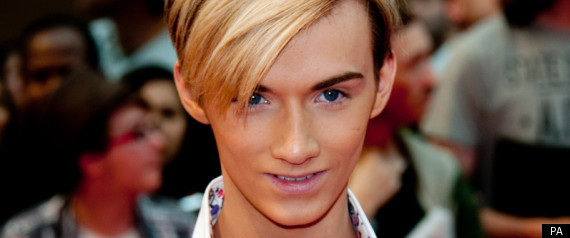 The axing of Lauren Pope will leave Lauren Goodger without an on screen best mate and her ex -boyfriend Mark Wright also recently quit the show to take on the I'm A Celebrity jungle.
An insider told the paper: "There is a big TOWIE shake-up happening for series four. Bosses are keen to keep the format fresh.
"Producers have already been scouting for great people around Essex. Kirk has been axed and won't be seen in the Christmas special. Others set to get the chop include Sam Faiers, Lauren Pope, Harry Derbidge and Maria Fowler.
"This is basically due to their storylines coming to a natural end and the fact that some of them are just not that popular with viewers."
A spokesperson for the show, keeping their cards close to their chest, told us: "We will announce the series 4 cast next year when the new series begins."
As well as a shake-up of the cast, yesterday it was revealed the TOWIE stars have been banned from having their photographs taken with their reality TV rivals from Made In Chelsea, after producers worried they were becoming too close.
SLIDESHOW: The TOWIE stars at their best...
Loading Slideshow
Kirk Norcross

Kirk's got the rich dad, the swanky sports car and the club... no wonder he's attracting such classy ladies.

Lauren Pope

Popey possesses possibly the poutiest of all pouts in the land of TOWIE and she's not afraid to use them.

Gemma Collins

TOWIE's token larger lady brings endless laughs. Not one to sweep things under the rug or avoid the awkward questions, Gemma once asked Greek twins Dino and Georgie if they look at each others penises.

Nanny Pat

Everyone wants a nan like nanny Pat and everyone wants a bit of her sausage plait.

Harry Derbidge

"Shuuuuuurp!" Harry not only has one of the best catchphrases on the show, he's also on the same level as the girls when it comes to tans, bleached hair and posing.

Mark Wright and James Argent

Mark and Arg, Arg and Mark, The troublesome duo have one of the best bromances reality TV has ever seen - Mark even sat through Arg's colonic irrigation!

Mark Wright

Mark's been branded just about every name going when it comes to his alleged philandering, but that hasn't stopped the TOWIE girls going near him. Anyone would think he's the only man in Essex.

Lydia Bright

Lydia gets credit for having the most tasteful dress sense on the show, think more Chanel and less Agent Provocateur. She's also a hero for putting up with Arg and Mark's bromance. Not one to shy away from a fight, she's pretty good at putting Arg in his place.

TOWIE girls glammed up

See, they <em>can</em> look demure. You've just got to give them a Bafta.

Sam Faiers and Amy Childs

Amy may have left the show for "bigger and better" things, but in our mind she'll always be a TOWIE girl.

Joey Essex and Sam Faiers

Joey Essex, you really can't get more Essex than him. He's also the closest thing to a male Barbie on television at the moment. Here's a rare picture of the "reem" ladies man wearing trousers and not short shorts. We think it's time he faced up to the fact that they're NEVER going to catch on.

Lauren Goodger

It feels like we've seen Lauren cry more times than she's laughed on TOWIE (that will be the ex-boyfriend's fault of course), but here she is doing what she does best - looking pretty in a beautician's.

Jessica Wright and Maria Fowler

Mark's sister Jessica and bubbly Maria know how to party (when the cameras are around).

Chloe Sims

Plastic fantastic, Chloe's not ashamed to admit all the work she has had done to look <em>so</em> good. Her latest mission involves <a href="http://www.huffingtonpost.co.uk/2011/10/25/towie-star-chloe-sims-bum-implants_n_1029986.html" target="_hplink">getting bum implants to improve her "flat screen" derrière. </a>