Mandatory Life Sentences Are 'Unjust And Outdated'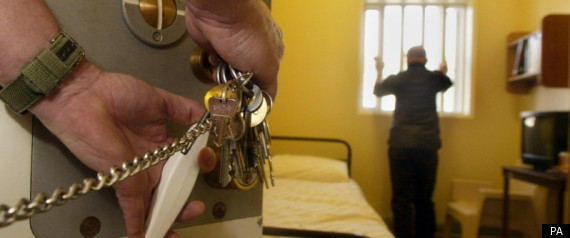 Mandatory life sentences for murder in England and Wales are both unjust and outdated, legal experts have said.
The Homicide Review Advisory Group, which includes judges, academics and former QCs, said neither mandatory sentences nor the system for setting minimum terms allow for sentences to match individual crimes.
A so-called mercy killing attracts the same mandatory life penalty as serial killings, the group said. It called for sentencing for murder to be discretionary.
The group's report added that the indefinite and misleading nature of life sentences - which may or may not involve a life spent behind bars - was both unjust and incomprehensible.
It added that the time has come for a move to fixed sentences for murder so that the exact circumstances of offences can be properly reflected by the courts.
The mandatory life sentence replaced the death penalty in 1965. The group said it was brought in as a compromise to ensure the abolition of the death penalty made its way through both Houses of Parliament.
The starting point for a minimum term to be served for less serious murders is 15 years. Having served their term, offenders are released on life licence, but can be recalled to prison at any time if they go on to breach its terms.
The report comes after research published last October showed there was no evidence of widespread support for mandatory life sentences for murder. Fewer than one person in five believed that sentencing cases of murder was "about right", the study found.
Report authors law professors Barry Mitchell and Julian Roberts said serious consideration should be given to using mandatory life sentences for "particularly serious cases" only.
Their study, funded by charity the Nuffield Foundation, found that the public had limited understanding of how convicted murderers were sentenced. In particular, the vast majority of people wrongly assumed the murder rate in England and Wales has increased over the past decade, when it had actually begun to decline.