Frankie Cocozza WASN'T Invited To 'X Factor' Wrap Party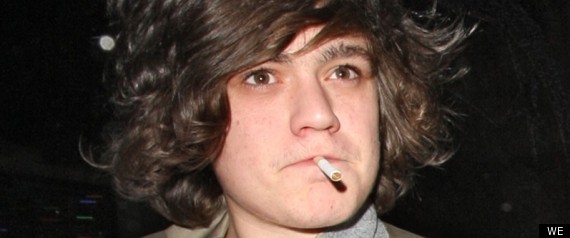 The reason for Frankie Cocozza's outburst outside The X Factor wrap party that we told you about yesterday has been revealed - he WASN'T invited, quelle surprise.
The axed Brighton-born wannabe was booted out of the competition for hitting the tiles every night and allegedly boasting about taking drugs.
His rock star episode has continued since he left the show, with the scruffy-haired scamp being snapped kicking off outside the end-of-series bash in London on Tuesday night after indulging in the free bar.
Fellow finalist Jonjo Kerr battled to keep Frankie in line, until cops were called to calm the situation.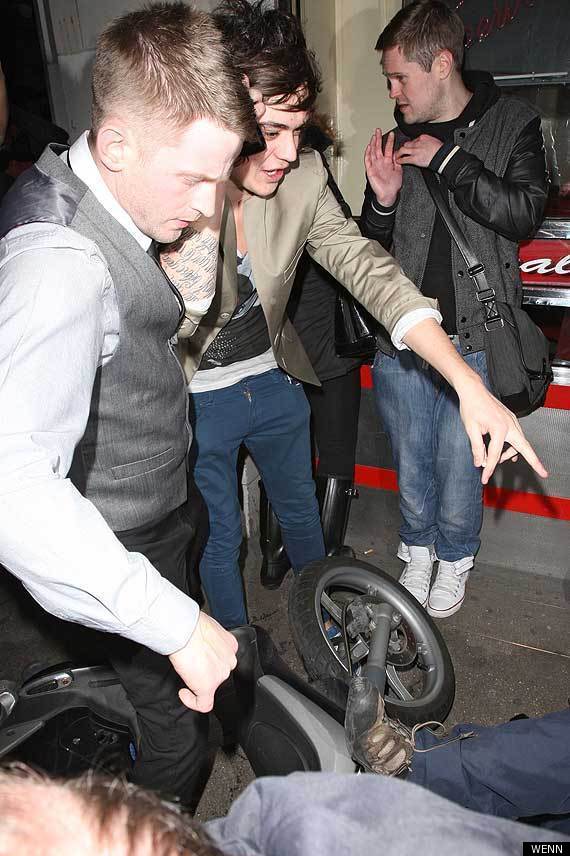 Now the mystery behind his bizarre behaviour has been solved, his invitation got lost in the post and he only managed to gain entry by pretending to be fellow contestant Michael James. Did the people on the door at London's DSTRKT club not watch the X Factor?
A source tells The Sun: "Frankie was out of control again. He wasn't invited but he turned up anyway, blagged his way in and got legless."
The night wasn't a total wash-out however, Frankie was spotted leaving his hotel yesterday with two blondes. Classy.
(WENN)
THE X FACTOR WRAP PARTY GALLERY

Loading Slideshow
The X Factor Wrap Party - Tulisa and Fazer

Pic: WENN

The X Factor Wrap Party - Amelia Lily

Pic: WENN

The X Factor Wrap Party - Sophie Habibis and Craig Colton

Pic: WENN

The X Factor Wrap Party - Frankie Cocozza

Pic: WENN

The X Factor Wrap Party - Sophie Habibis

Pic: WENN

The X Factor Wrap Party - Misha B

Pic: WENN

The X Factor Wrap Party - Kitty Brucknell

Pic: WENN

The X Factor Wrap Party - James Michael

Pic: WENN

The X Factor Wrap Party - Dermot O'Leary

Pic: WENN

The X Factor Wrap Party - The Risk

Pic: WENN

The X Factor Wrap Party - Marcus Collins

Pic: WENN

The X Factor Wrap Party - Caroline Flack

Pic: WENN

The X Factor Wrap Party - Louis Walsh

Pic: WENN