Nicola McLean And Natasha Giggs Set To Lock Horns On 'Celebrity Big Brother'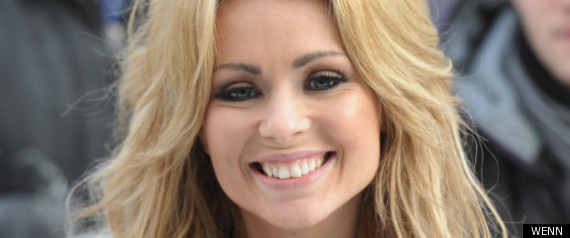 Nicola Mclean and Natasha Giggs are to clash in the Celebrity Big Brother house when the series returns on 5 January.
It's only been off our screens for a matter of weeks but shortly after Christmas the Big Brother marathon is to return to Channel 5 with a celebrity version and two of the rumoured house mates are already embroiled in a Twitter feud.
Nicola McLean riled Natasha Giggs this month when after Nicola heard Natasha would be entering the house, she tweeted: "Good morals get you far."
Natasha, who famously cheated on her husband Rhodri Giggs with footballer brother Ryan, replied: "U not got an opening of an envelope to be at?"
Big Brother bosses hope to turn the series into a massive bitch fest in a bid to draw in ratings. A source close to the show told The Sun:
"Getting some good-looking woman in the house is one thing but it's winter so they won't be parading around in bikinis all the time. So we need them to actually do something in there - like bitching at each other. There is history between Natasha and Nicola so it will be a sort of WAG-off."
Careful ladies, we don't want you pulling each other's extensions out!
Also rumoured to be taking part are X Factor's Frankie Cocozza, Loose Women's Denise Welch and former EastEnders star Natalie Cassidy.
(WENN)

STARS WITHOUT SLAP GALLERY