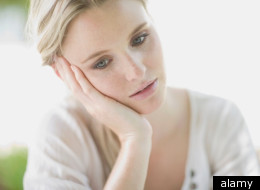 As German philosopher Friedrich Nietzsche once said, 'What doesn't kill you makes you stronger' and now there is new evidence to support his theory as researchers discover that traumatic experiences can help people develop resilience.
Scientists from the University of Buffalo discovered that although a traumatic event such as a bereavement or a physical attack can be psychologically damaging - small amounts of trauma make us more resilient and mentally stronger.
Researchers looked at those who had suffered difficult times and found these people were more distressed in general. However, when compared to those who had suffered little adversity or none at all, there was little difference in psychological problems.
To illustrate this point, researchers found that those suffering from chronic back pain were able to move around with greater ease if they had experienced some kind of serious adversity in the past.
Scientists from the study, published in Current Directions in Psychological Science, believe this is because those who've suffered have had more opportunity to develop their coping mechanisms more acutely.
"The idea is that negative life experiences can toughen people, making them better able to manage subsequent difficulties," says Dr Mark Seery from the study. "I really look at this as being a silver lining. Just because something bad has happened to someone doesn't mean they're doomed to be damaged from that point on."
And it isn't just trauma that can make us stronger. Find out how to harness your fears and use them to your advantage, below.
Five Ways To Embrace The Fear Factor
"Try to remember that fear is just a feeling, and feelings are just energy within the body which can be changed. Try to channel it into something positive like a task that you need to complete, or a new project that you haven't started yet. By doing this, you are making a decision about how you want to use that energy, and you will very quickly be able to change something scary into something super fabulous."

"Don't let it beat you. See fear as your opponent and get a little competitive. However your body reacts to fear, remember that YOU are in charge. Use it as an opportunity to positively self talk and every time you feel it, consciously remind yourself that you can do it. Try out the affirmations 'I am calm', 'I am capable' 'I am strong' 'I am able to face any challenge head on', and watch as the feelings of fear start to scurry away in the shadow of your own courage. Try it. You'll be amazed."

"When we feel fear, what we are actually feeling is the 'adrenaline' pumping around our bodies. This is our bodies 'Fight or Flight' response to what WE consider to be a threatening situation. With adrenaline in your system, you will be sharper, stronger and more savvy than you could ever have imagined, so don't let this put you off. If you want to control it, by using simple controlled breathing techniques you can, and you'll have the whole world eating out of the palm of your hands."

"What is it your scared of? If you feeling the fear, use it as an excuse to get to know yourself better. Ask yourself what it is you fear and whether or not that fear is a rational one. Reason with yourself, and ask yourself where that fear has come from. Sit still and close your eyes. Notice where you feel it in your body. One nice exercise is to see it as a colour and a shape, and imagine changing It or releasing it from your body. I like to stick an imaginary post it note on it and pump it with imaginary helium so it floats out of my body and into the distance. You can start to address all your fears whenever they crop up, letting them all go using this technique, and you will feel lighter, brighter and better for it!"

"Fear will only stop you if you allow it. If you make a decision to 'Feel the Fear and Do It Anyway', you will not only achieve anything in life you set out to, but realise that you are in charge of your thoughts and emotions. Once we come to this realisation, we are unstoppable. So remember.. Fear is your friend. Take its hand and take the leap. You won't regret it!"