Oscar Nominations: Harry Potter Snubbed For Best Picture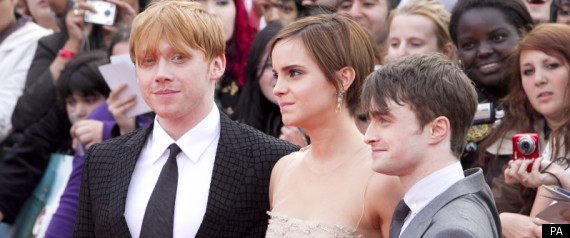 The world's most successful film franchise of all time has once again been overlooked for a major Oscar.
Harry Potter bosses and its star Daniel Radcliffe had all hoped the Academy Awards would finally recognise the films series' great cinematic achievements by nominating the eighth and final film, Harry Potter and the Deathly Hallows Part 2, in a major category.
However, the Hogwarts-based flick, which drew in a massive &pound23.75m in Box Office takings in its opening three days in the UK, failed to pick up any big nods during today's Oscar nominations.
Radcliffe, who starred as wizarding genius Potter, hoped to see a best supporting actor nod go to Alan Rickman for his performance as Professor Severus Snape in the films.
He said: "I don't think there is going to be another performance from an actor in a supporting role that is so powerful."
But Rickman was overlooked, with the Academy instead favouring Kenneth Branagh, Jonah Hill, Nick Nolte, Christopher Plummer and Max von Sydow.
It's not all doom and gloom for Warner Brothers. Deathly Hallows Part 2 has earned three nominations in the technical categories.
The film has been recognised in the Visual Effects category, and anyone who has watched the first Potter film and compared it to the last can attest to its achievements in this area. It will do battle with Hugo, Real Steel, Rise Of The Planet Of The Apes and Transformers: Dark Of The Moon for the gong.
It is also in the running for Best Art Direction, alongside The Artist, Hugo and War Horse, and will go head to head with Albert Nobbs and The Iron Lady for the Best Makeup Award.
SLIDESHOW: The Oscar nominees in pictures...