The singer appears to have forgotten that her ex, Chris Brown, was convicted for beating her up in 2009 - resulting in five years' probation, six months' community service and a restraining order for the R&B star - but despite this the pair have been spotted partying at the same club in Hollywood.
It's the latest sign that Rihanna is trying to get close to her ex again following a series of Twitter conversations. At the end of last year Chris tweeted: "Love U more than u know!"
Two minutes later, Rihanna tweeted: "I'll always love you #1love."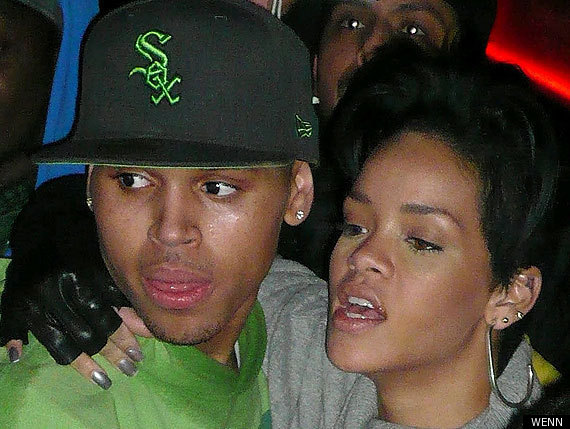 Sources close to the We Found Love singer have said that Chris's new relationship has hit the singer hard. But hearing the news that he'd had a tattoo of his new lover's face seems to have proved too much.
Taking to Twitter last week, she wrote: "Cuz of u I'm on some real f**k a n***a s**t!... U wanna be my main squeeze n***a, don't ya? So what n**a, I'm not tryna hear that sh**!"
Earlier this year, Rihanna had the conditions of the restraining order against Chris relaxed. He might be regretting that now.
SUBSCRIBE TO & FOLLOW UK DAILY BRIEF