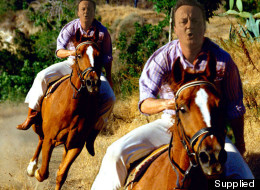 The first pictures of David Cameron riding the horse loaned to Rebekah Brooks by the Metropolitan Police has emerged... probably.
After a plethora of horse gags, saddle puns, and the undeniable flogging a dead joke, 'horsegate' as Twitter dubbed it on Tuesday, has once again cantered into full pelt.
Cameron, old school friends with Brooks' husband Charlie, initially denied that he had rode ex-police horse Raisa, saying "since I have been PM I think I have been on a horse once and it wasn't that one."
However a Downing Street spokesman said last night that Cameron had 'probably' ridden Rebekah Brooks' horse. Save a horse, ride a cowboy?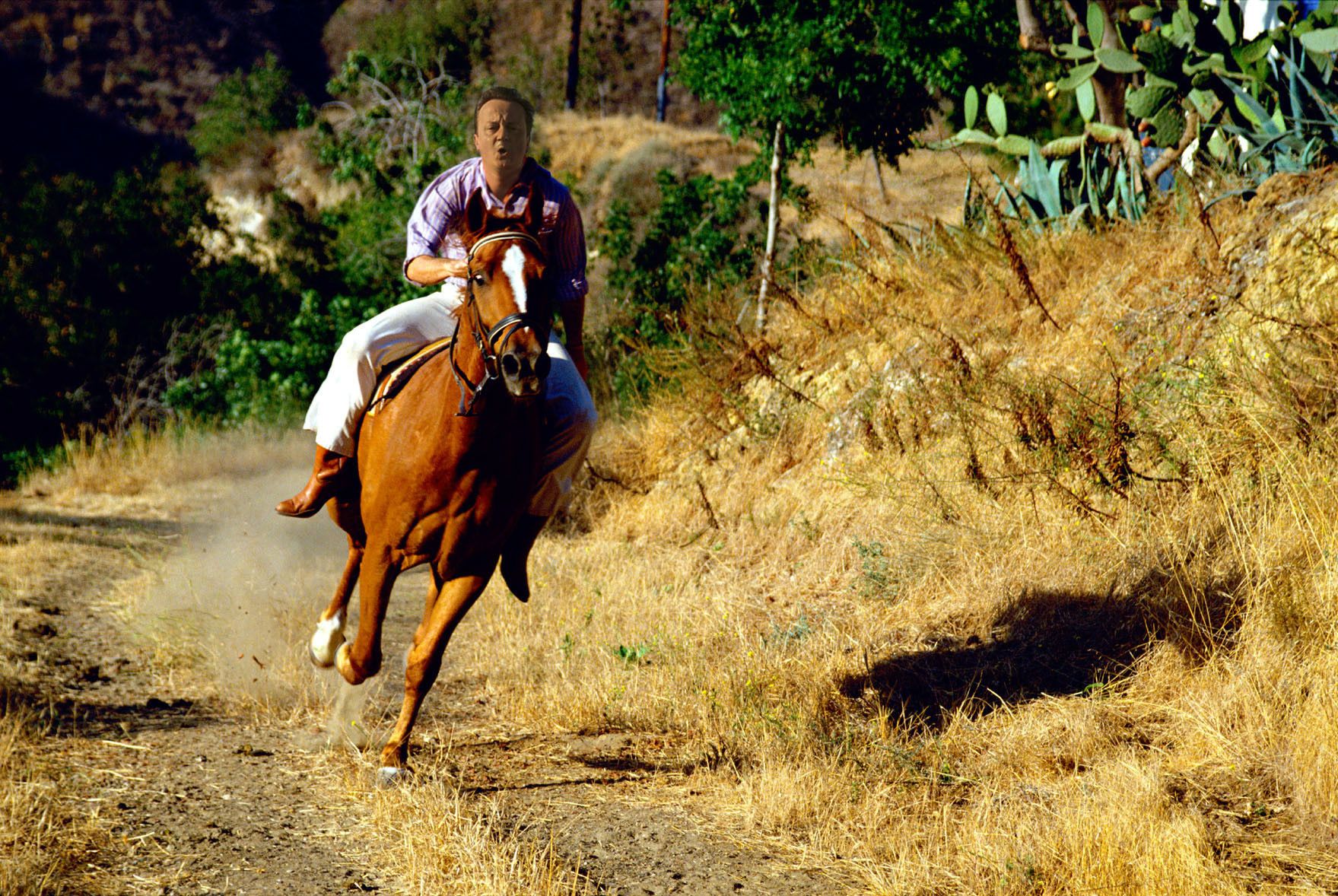 (This picture may have been PhotoShopped)