Starbucks Introduces Double-Strength 'British Latte'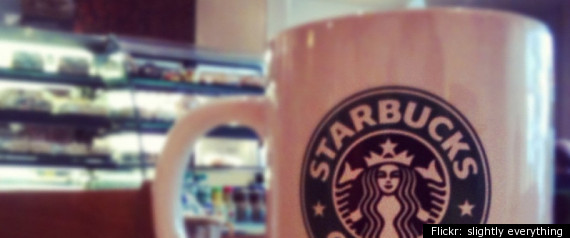 If you've ever spent time hovering in the queue at Starbucks you'll probably be very familiar with the phrase "extra shot latte".
The word on the high-street among coffee chain connoisseurs is that the retailer's coffee tastes weaker than that of its competitors, such as Nero and Costa, driving its customers to boost their drinks with extra shots of espresso - at an additional cost.
But as of next month that's all about to change.
In a bid to suit the changing tastes of UK customers, the American retail giant will be introducing the 'British Latte' with a stronger flavour and "velvety" consistency.
The move comes after Starbucks noted a 60% rise over the last two years to 200,000 extra shot requests every week.
Previously, customers would have to fork out an extra 35p for an extra shot of espresso but from 14 March, 'Tall' (small) sized lattes, cappuccinos and all other espresso-based drinks will get an extra shot free of charge.
The chain's 10,000 UK baristas have also undergone three months of training to use a new milk steaming device that spins and folds the milk for a more "velvety" finish.
The UK-only initiative is part of a multi-million pound overhaul and expansion of its European operations. While the Brits are in store for stronger lattes, French customers will be offered a choice of two different espresso blends.
Kris Engskov, managing director for Starbucks in the UK and Ireland said: "Britain has become the home of the Latte and it's the country's most popular coffee shop drink. At the same time, the British palate is changing; we can see that in the way our customers are ordering their coffee.
"They're becoming more experienced, more sophisticated and many more are looking for a stronger taste.  This is a big move and a big investment, but our feedback shows that this UK-only change is the right thing to do for British customers."
If you're worried about all that extra caffeine playing havoc with your wellbeing, ease your conscious with our compilation of the best health benefits of coffee...
5 Health Benefits Of Coffee
Total comments:
19
|
Post a Comment