A council in eastern Australia has issued a warning about a tree that wants to kill you.
A 120-year-old Bunya Pine is shedding mammoth pine cones, spelling hazardous times for the citizens of Warragul.
The giant pine cones weigh up to 10kg each and are dropping from a height of up to 20 metres (90 feet).
Baw Baw Shire Mayor Diane Blackwood said, "These huge pine cones have the capacity to be lethal if they were to fall on someone passing underneath from such a large height."

"As such, we are asking residents to be vigilant by staying well outside of the barricades that we have placed out on the footpath while we work with the owner and a consultant arborist to reach a quick and satisfactory solution to the problem."

"While a number of pine cones have already fallen, around 6 large cones remain hanging at a dangerously high level which could do a lot of damage if they were to hit someone passing by."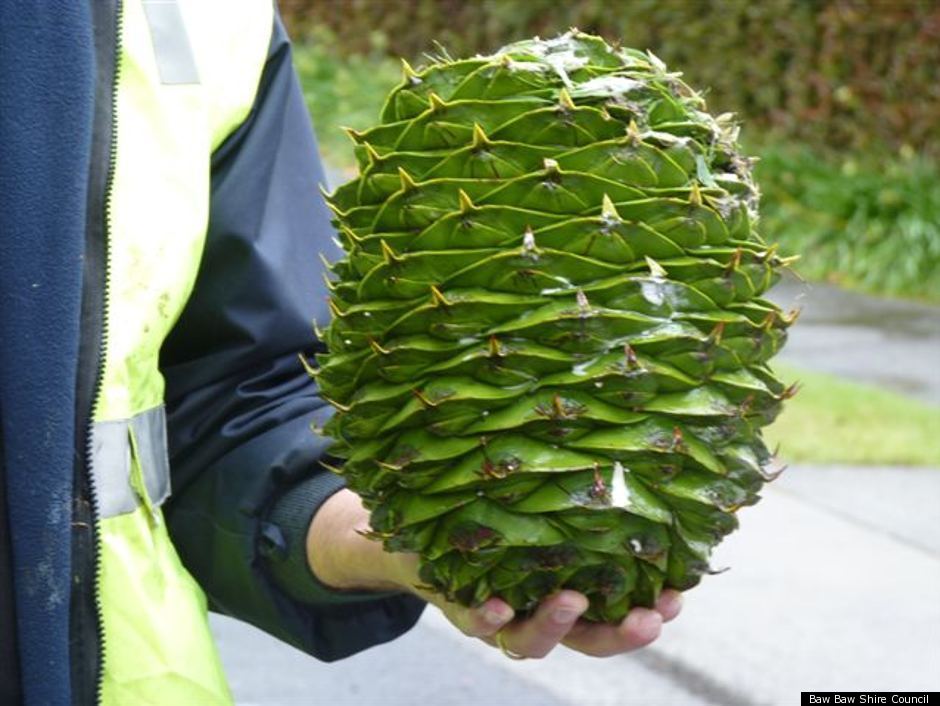 SUBSCRIBE AND FOLLOW
Get top stories and blog posts emailed to me each day. Newsletters may offer personalized content or advertisements.
Learn more