Top TV For The Week Ahead: Love Life, Reverse Missionaries, The Hairy Bikers' Bakeation, Natural World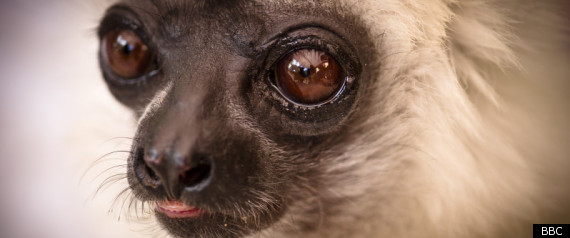 Here's a look at the best things on the box this week...
Monday
Bang Goes The Theory - 7.30pm, BBC1
The science magazine BBC One show Bang Goes The Theory, presented by Dallas Campbell, Liz Bonnin, Jem Stansfield and Dr Yan Wong, is back for a sixth series tonight to investigate the price of petrol, and whether science can be used to make fuel for free.
Campbell recently explained the programme to the Press Association, saying: "Basically, we tell the stories of science. Science is sometimes a word that can send people running for the hills,
"They often associate it with that thing they did at school, which is a shame, because ultimately science is what underpins the world around us - and you certainly don't need to be a scientist to be interested in that."
Riots and Revolutions: My Arab Journey - 9pm, BBC3
In last week's episode, brilliant young presenter Nel Hedayat visited Egypt one year on from the uprising, got caught up in further conflict, and learned first-hand how painful tear gas can be as the military turned on protesters in Bahrain.
This week Nel travels to Libya, where she witnesses the aftermath of the overthrow of Colonel Gaddafi and talks to supporters of the old regime who are living in ruins and fearful for their future. She also visits Lebanon to meet Syrians who have recently fled from violence, and journeys to the border to get personal accounts of the horror unfolding beyond. Riots and Revolutions is one of those two-part series that should be rewarded with many more episodes.
Tuesday
The Hairy Bikers' Bakeation - 8pm, BBC2
Si King and Dave Myers don their leather jackets and ride from north to south through Europe, searching for the best baked treats on offer. The lucky fellas discover a 95-year-old who still makes waffles on her 65-year-old waffle iron, and make Scandinavian rye bread, cardamom and lemon cookies, and ham and cheese-filled pastries in Norway.
The Biggest Loser - 9pm, ITV1
Who's going to be crowned the easily-misinterpreted title of 'The Biggest Loser 2012'? The final of this weight loss show, fronted by Davina McCall, will reveal who - after weeks of gruelling training sessions, alongside tears, temptations and shocking revelations - has scooped the £25,000 prize money.
Wednesday
Rights Gone Wrong? - 9pm, BBC2
Andrew Neil searches for the best way to protect human rights while restoring public faith in a justice system that some feel has lost touch with common sense - a perfectly timed documentary in light of the controversy over the inability to deport radical cleric Abu Qatada and the banning of prayers before council meetings.
10 O'Clock Live - 10pm, Channel 4
David Mitchell, Jimmy Carr, Charlie Brooker and Lauren Laverne have another stab at getting a laugh from the week's news. This is a current affairs show that, one series on, still feels like it's finding its feet, but there are spots of quality satire within it every now and again.
Thursday
Natural World - 8pm, BBC2
An hour's worth of gorgeous silky sifakas grace our screens in this documentary, which follows a scientist who has joined forces with an undercover detective in Madagascar to try and save the white lemurs from extinction.
Love Life - 9pm, ITV1
Downton's evil gay footman (real name Rob James-Collier) steps into an entirely more likeable character for this intimate, soft-centred romantic drama. The first episode of this three-part series sees cheerful Jack-the-lad Joe return from a year abroad to discover his former partner Lucy (Andrea Lowe) is pregnant and will not say who the father is. Joe learns it is her married boss Dominic (Alexander Armstrong), whose wife is having trouble conceiving, and confronts him about it.
Friday
The Graham Norton Show - BBC1, 10.35pm
Ronnie Corbett, who recently received a CBE, and Hugh Grant, recently in the spotlight for his phone-hacking allegations and appearance at the Leveson Inquiry, but who now needs to promote his latest film The Pirates! In An Adventure With Scientists, will join Graham Norton on the red sofa.
Reverse Missionaries - BBC2, 9PM
Britain's 19th-century missionaries carried Christianity around the world. But now, as we supposedly become a 'godless society', missionaries from countries where religion is thriving come to help Brits rediscover their faith. First is Jamaican baptist and ex-street gang member Pastor Franklin Small, who arrives in a small village in the Cotswolds where his hero Thomas Burchell - a missionary at the forefront of the anti-slavery movement in the Caribbean - lived 200 years earlier. He faces an uphill struggle.
WATCH: Some silky sifakas in action...