David Higgins, Network Rail Boss, Says Railway Industry Is 'Fragmented' And Lacking Leadership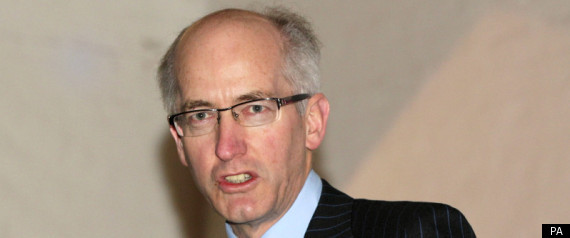 Britain's railways are on course to miss their targets for improvement, the head of Network Rail admitted to MPs on Tuesday morning.
David Higgins, chief executive of Network Rail, tried to duck questioning from MPs. "We'll certainly strive to meet them all," he said. But he insisted on being "realistic" that one or two targets would be missed "if the trade-offs are too great".
Despite this Higgins, who waived his bonus last month, insisted that it would be hard to improve the railways' performance much further: "We're at a level of performance where some areas are facing the law of diminishing returns. The key issues of capacity, performance and cost do fight each other. In terms of punctuality, we're running at 91.6% as opposed to [the target of] 92%. It is the highest level it has been. It has plateaued"
"We're in catch-up mode. We've got huge growth in passenger demand" he added.
Higgins claimed that there was no actual bonus award. The "entitlement" has gone towards a safety improvement fund for level crossings. "I hope we'll have bonuses in the future" he said.
He predicted a "huge challenge" for trains in coping with increased passenger demand. "The challenge we face in the next ten years is we have this capacity crunch" he said, claiming the rail industry was "a tough business to be in."
He told MPs that it was "very fragmented and there's a lack of leadership".
Higgins' appearance before the Transport Select Committee comes as his organisation was strongly criticised by a report from another group of MPs. The Public Accounts Committee have criticised Network Rail as inefficient and not accountable enough.
Margaret Hodge, chair of the committee, said:
"It is unacceptable that Network Rail is still not fully transparent or accountable to parliament or the taxpayer. The department hands Network Rail over £3bn each year and underwrites debt of over £25bn and yet maintains the fiction that this is a private-sector company"
MPs called for Network Rail to give the NAO access to its accounts. They said that Network Rail had failed to justify why rail fares were so high despite billions in state funding.