We'll pause while you raise a fist to the sky in fury.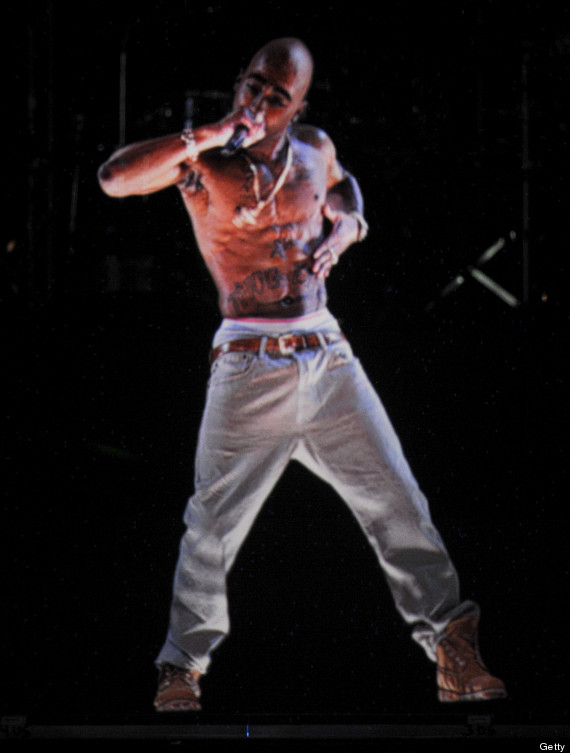 Tupac 'in action' at Coachella, courtesy of Dr Dre and Snoop Dogg
The trick is performed by projecting an image up through a pane of glass on the stage.
The company which produced the visual effect was named by Ars Technica as AV Concepts. They use a proprietary mylar sheet called a Musion Eyeliner from UK company Musion.
The two hip-hop legends appeared to perform Tupac's hits California Love and Ain't Nothin' Like A Gangsta Party after an eerie solo rendition of Hail Mary .
Musion told The Huffington Post that AV used the Eyeliner technology, which was invented in 2000 by the company's director Uwe Maas.
See how they do it below:
The technology can bring performers from across the world on stage together at the same time, anywhere in the world. Who would you most like to see 'Musioned' together?
AV Concepts was contacted for comment by The Huffington Post, telling us: "we are filled with gratitude on the amount of recognition that is coming our way. Since there is still another weekend of Coachella and we want it to be as magical for those fans as it was this past weekend, we will not be doing interviews or discussing the technology at this time."

SUBSCRIBE TO & FOLLOW UK TECH