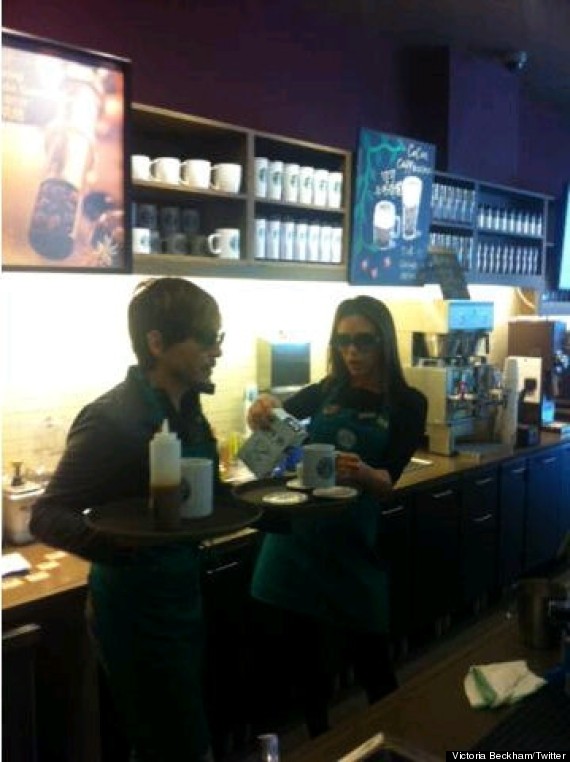 Victoria Beckham might look like a miserable so-and-so most of the time but don't let that pout fool you people - it turns out she really is quite funny after all.
After her banging on about her 'great sense of humour' on more than a few occasions over the years - and us not believing a word of it - it seems Posh is backing up the claims with some genuinely LOL moments via the medium of Twitter.
Dressed in her trademark shades and LBD, Posh even popped on one of the chain's... wait for it... green aprons to serve up a frappuccino. The horror!
Was that a sharp intake of breath we just heard from Anna Wintour's office?
Tomorrow... Posh asks 'You want fries with that?' as she does the early shift at McDonalds.
> IN PICS: VICTORIA BECKHAM'S STYLE EVOLUTION
Victoria Beckham Style Evolution
SUBSCRIBE TO & FOLLOW UK DAILY BRIEF