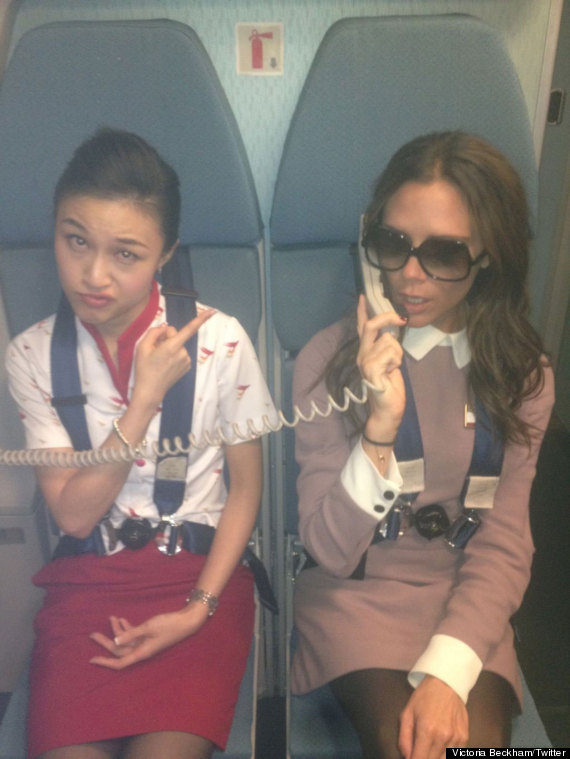 In case her success as a fashion designer wanes, Victoria Beckham appears to have a back-up plan - she's tried out as an air hostess on a flight to Beijing.
The former Spice Girl is currently in China to promote her latest clothing line and the fashionista jetted into Beijing after a short visit to Hong Kong.
On board the plane, Posh posed for a snap as she sat alongside a flight attendant in the jump seat of the aircraft and appeared to talk to her fellow passengers over the intercom.
She posted the picture on Twitter, along with the words: "Cabin crew prepare for landing! Welcome to Beijing!! X vb"
As she landed, Victoria unpacked her, what we can only imagine is, a million suitcases, she posted a photo of her clothes on Facebook writing: "Just arrived in Beijing and finished unpacking!! X Victoria".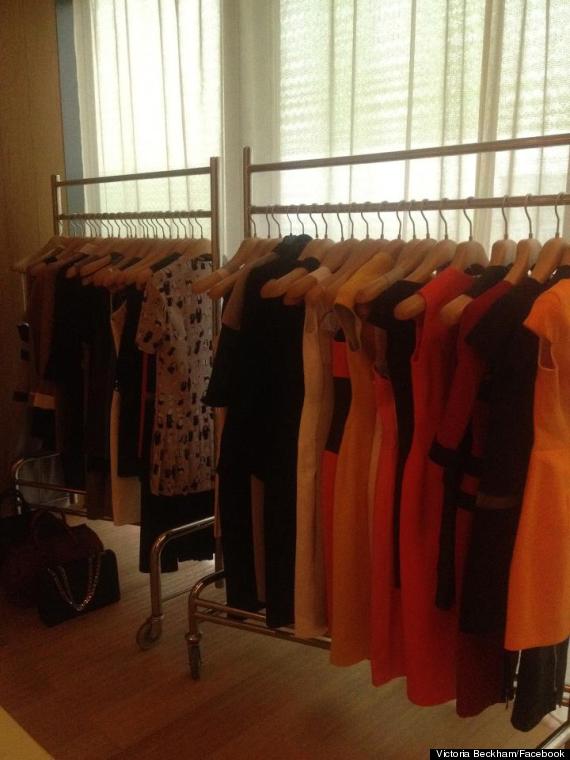 Victoria has become an avid user of Twitter since joining last year and regularly posts photos as she goes about her life in Los Angeles.
And the star recently revealed her reason for signing up to the social networking site - she hopes to give fans a genuine impression of her personality.
The star uses the website for both personal reasons and to keep devotees abreast of the Beckham brand.
On her growing number of Twitter followers, Victoria told Women's Wear Daily: "It's been a really interesting experience. I would imagine some of the growth can be linked to the fact that I try to give some personal insights to my followers as well as keeping them abreast of the business.
"I also think that my fans and customers really get to know me and my sense of humour through my tweets. I think people see the real me."
> IN PICS: VICTORIA BECKHAM'S STYLE EVOLUTION
Victoria Beckham Style Evolution