Jackie Chan has spent the past several months filming his latest action-adventure movie, Chinese Zodiac, all over the world. Most recently, it's taken him to Jelgava, Latvia - where someone took the snap below.
Apparently, after giving away autographs every day, for several hours at a time, it all got a bit too much for our favourite Chinese actor/stuntman... and he finally held up a sign for the locals. It read: 'I'm sorry, I'm too tired, but I love you all'.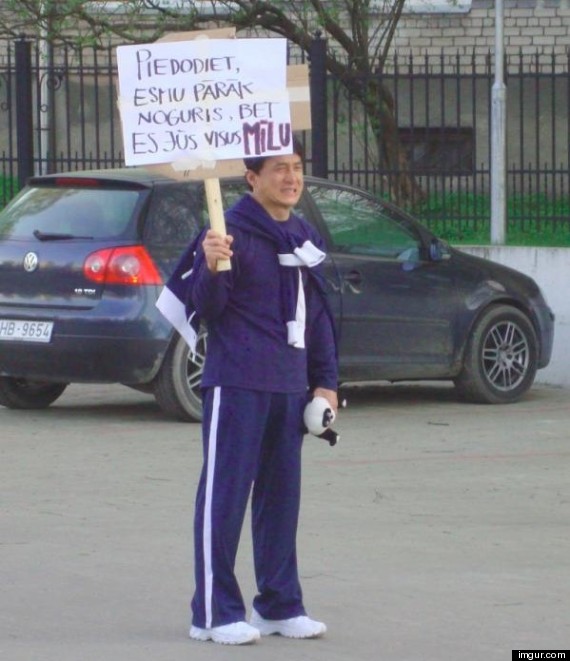 Funny Pictures Of The Week
SUBSCRIBE AND FOLLOW
Get top stories and blog posts emailed to me each day. Newsletters may offer personalized content or advertisements.
Learn more