Revellers wearing goggle specs, Victorian dress and sci-fi appendages descended upon Waltham, Massachusetts, to celebrate everything that is steampunk this weekend.
Borne from a combination of sci-fi literature and Victoriana, this hybrid genre is swiftly gaining popularity and is no longer and underground oddity.
Combining elements of history with modern technology, the term "steampunk" was coined in 1987 by sci-fi writer Kevin Jeter, as a means of separating the "Victorian-style speculative fiction" from the "cyberpunk" movement epitomised by William Gibson and Bruce Bethke.
Scroll down for more pictures and video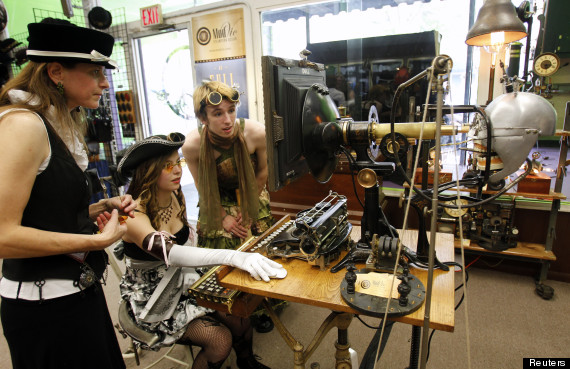 They have the technology (and the garb)
Waltham, known as Watch City, for its association with the timepiece industry, has declared itself the Original Steampunk City.
SEE ALSO: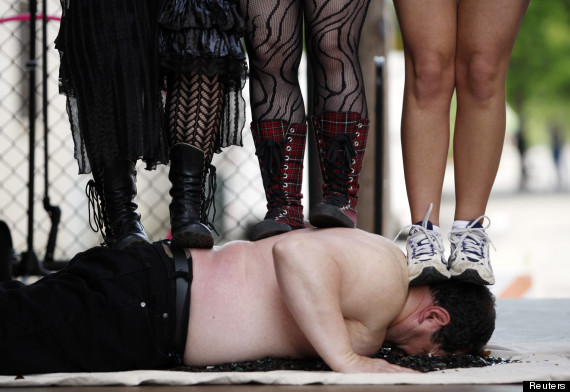 Women walk all over a performer known as The Human Floor
It continues: "What started as an underground style movement by technology geeks and science-fiction writers has entered the mainstream, influencing art, fashion, interior design, literature and entertainment."
Pictures and video from last year's steampunk festival
International Steampunk City in Waltham
SUBSCRIBE TO & FOLLOW UK DAILY BRIEF