One is the nation's sweetheart and the other is the nation's figurehead, so we imagine Cheryl Cole and the Queen would have had a lot in common as they met following last night's Diamond Jubilee gig.
It was a big old night down at Buckingham Palace last night as the stars took to the stage for HRH, and Cheryl couldn't believe it when she found herself in plum position as the Royal family took to the stage to give thanks following the concert.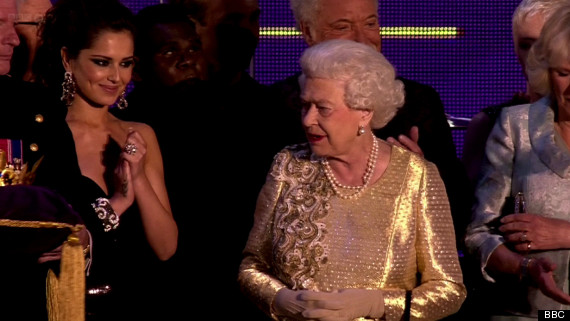 As she posted an image of herself stood behind the Queen as Prince Charles gave a tribute to his mother, she wrote: "This image will live with me Forever.. I could never have dreamed of this moment."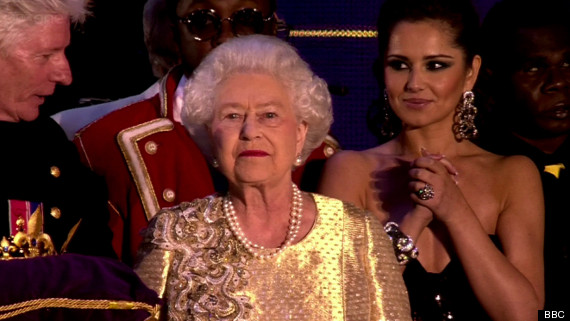 Earlier, Cheryl had taken to the stage in front of the palace to perform a long awaited duet with Gary Barlow.
She looked stunning in a full length glittery mermaid dress, made by Polish designer Ewa Minge. The pair performed Need You Now, which they had been slated to sing at last year's Children In Need Rocks gig until Cheryl had to pull out with illness.
And she left no doubt in the audiences' minds she was singing 100% live, as she socked it to critics who speculated about whether she mimed during her recent performance of her new single Call My Name on The Voice. However, the Queen did not get to see Cheryl and Gary on stage, as at that point, she was still to take to her seat in the Royal box following her husband Prince Philip's hospitalisation.
Cheryl made up for it afterwards though when she shared a conversation with Her Majesty when they were introduced by Kylie Minogue. The former X Factor judge is no stranger to mixing with royalty, she she has previously worked with Prince Charles on her charity foundation and admitted that she'd like to marry Prince Harry.
Earlier in the evening she posed up with some of the royal guards that had been on stage with Robbie Williams during his opening performance of Let Me Entertain You, paying tribute to her fans, who she affectionately calls her soldiers.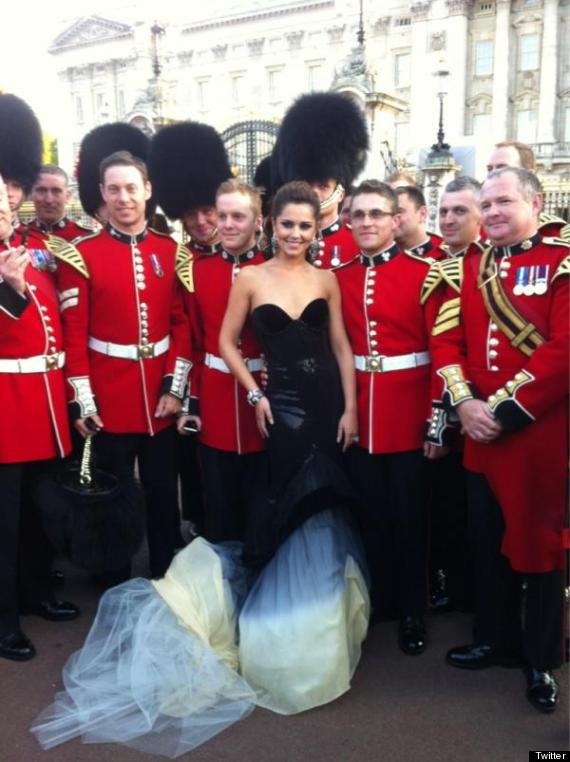 >IN PICS: THE QUEEN'S JUBILEE CONCERT

Loading Slideshow