Gary Barlow really is top of the pops - after being named celebrity dad of the year.
The Take That star, who is also number one in the singles chart, collected the prize ahead of the birth of his fourth child.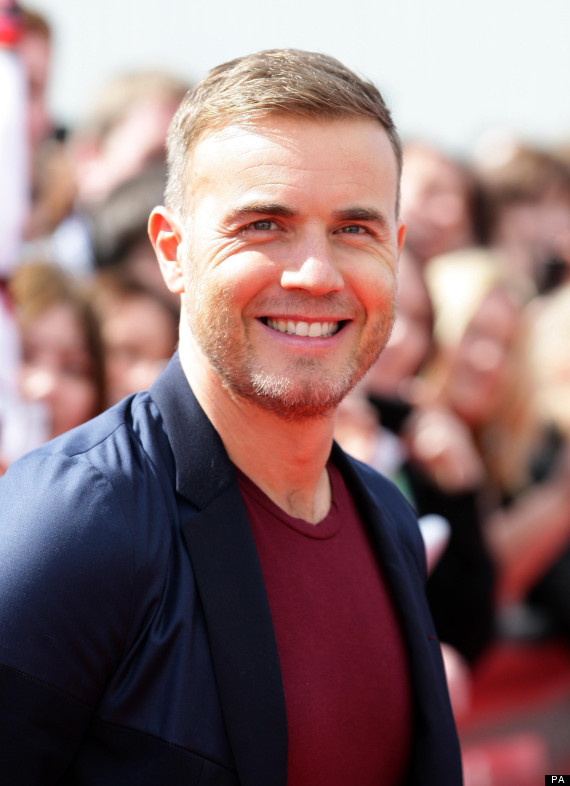 Gary Barlow is having an amazing year
He pipped reigning champion Peter Andre to the title, which is officially called the Premier Inn Celebrity Dad Of The Year 2012.
VOTE FOR YOUR FAVOURITE CELEBRITY DAD BELOW...
It comes just days after he organised the Queen's spectacular Diamond Jubilee concert outside Buckingham Palace and his track Sing, written for the jubilee, is the current chart-topper.
It is the first time Barlow has won the accolade and earlier this year he posted a message on Twitter telling Andre to "stand aside".
MORE: Prince Harry Helps Gary Barlow To The Top Of The Charts
Barlow, 41, was chosen in a public vote. The X Factor panellist said winning the award felt "amazing".
"I've been waiting for it for a long time," he said. "My kids are really excited and I don't think they can quite believe it. Being a dad is a really important part of my life and it means a lot to have won this award."
Barlow already has children Daniel, Emily, Daisy and his wife Dawn is expecting another girl.
Also in the running for this year's award were rapper Jay-Z, footballer Cristiano Ronaldo and Prime Minister David Cameron, who recently left his daughter at a country pub by mistake. The award is supposed the ability to balance public life with the demands of parenting.