Andre Villas-Boas is reportedly threatening to walk away from talks with Tottenham Hotspur about the club's vacant managerial role after it transpired chairman Daniel Levy is courting other potential suitors.
Villas-Boas was confirmed by one Italian newspaper as having signed a deal with Spurs at the weekend, however Spurs are also considering France coach Laurent Blanc and Wigan Athletic manager Roberto Martinez as possible alternatives to replace the sacked Harry Redknapp.
Much alike Liverpool's recruitment process to replace Kenny Dalglish, Spurs are keeping their options open rather than electing one man above all others. The Guardian say Villas-Boas has been informed that "they are talking to 10 other coaches".
The Portuguese is however perturbed the Lilywhites are considering alternatives when he enjoyed a treble-winning season with FC Porto the season before he was sacked by Chelsea after less than nine months during a period of upheaval at Stamford Bridge.
HuffPost UK Sport can reveal Spurs enquired about Jose Mourinho's availability whilst Redknapp was still in his job earlier this year, but contrary to reports the former Chelsea boss desired a return to the Premier League, his representatives privately confirmed he would remain with Real Madrid.
New Liverpool manager Brendan Rodgers and Everton's David Moyes were two other coaches monitored, with the latter installed last week as favourite by several bookmakers. Former Schalke coach Ralf Rangnick, who helped guide the German side to the Champions League semi-finals in 2010/11, has also been considered.
Another source of frustration for Villas-Boas is Spurs look destined to sell Luka Modric this summer.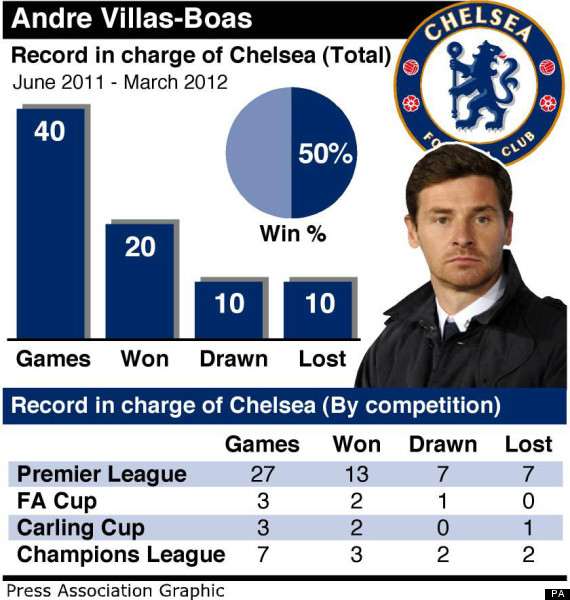 Villas-Boas attempted to sign the Croat whilst Chelsea manager last summer but the Blues failed with several bids in excess of £20m.
Tottenham operate on a strict wage structure, with a £70,000 a week wage limit, and Modric, 26, could comfortably be offered double that figure elsewhere even though his current weekly salary is £40,000.
Manchester United manager Sir Alex Ferguson is a huge admirer of Modric, whose contract expires in 2016, but talk emanating from within the Croatia camp at Euro 2012 is he will depart English football for the Primera Liga and Real Madrid.
His team-mate Mate Bilic said last week: "I'm very good friends with Modric. He wants to play in the Spanish league. He loves the Premier League but he wants to play in Spain. He's very close to agreeing a move."
Meanwhile Gareth Bale's agent Jonathan Barnett last week called it a "problem" for the Welshman that Spurs would not be playing Champions League football for a second successive season, fuelling speculation he too may wish to depart the north London club.