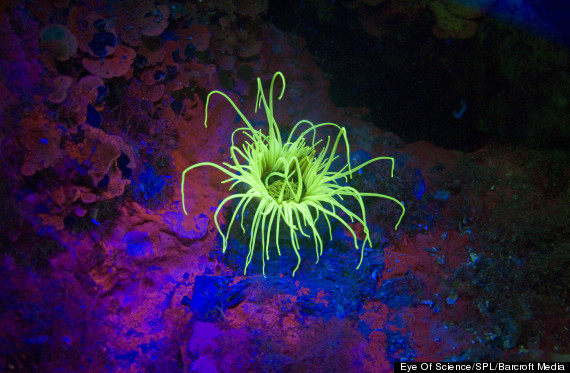 Day glo: These shots were taken on the bed of the Red Sea
A stony shelf of coral takes on several remarkable shades in the images, which were captured at depths of 49ft in the dead of night.
A Fluorescent World In The Red Sea
SUBSCRIBE AND FOLLOW
Get top stories and blog posts emailed to me each day. Newsletters may offer personalized content or advertisements.
Learn more