It's the second clip to be released for the film, which sees Farrell take on the role of Douglas Quaid, a worker whose nightmares have led him to believe he was once a spy whose memory has been erased.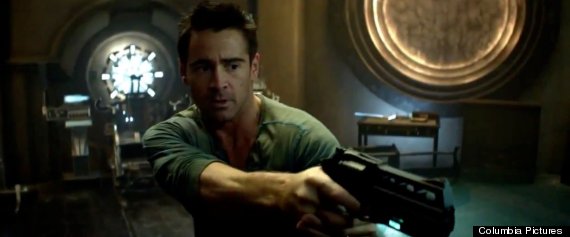 Colin Farrell reprises Arnold Schwarzenegger's role as Douglas Quaid
The video above features some previously unseen footage of Farrell and Kate Beckinsale, who plays Quaid's wife, Lori, fighting.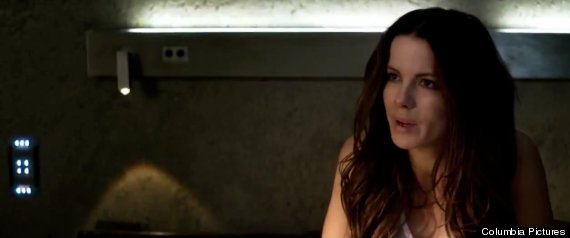 Kate Beckinsale appears in the film, which is directed by her husband, Len Wiseman
There's also a scene featuring a prostitute with three breasts - a nod to the original movie, which starred Arnold Schwarzenegger.
Total Recall is in cinemas 29 August.
PHOTOS: The stars of Total Recall
SUBSCRIBE TO & FOLLOW UK ENTERTAINMENT