Rihanna has paid tribute to her grandmother after she died in the early hours of Sunday morning.
RiRi posted a series of photos on Twitter of her with 'GranGranDolly' after she learned that she'd lost her battle with cancer.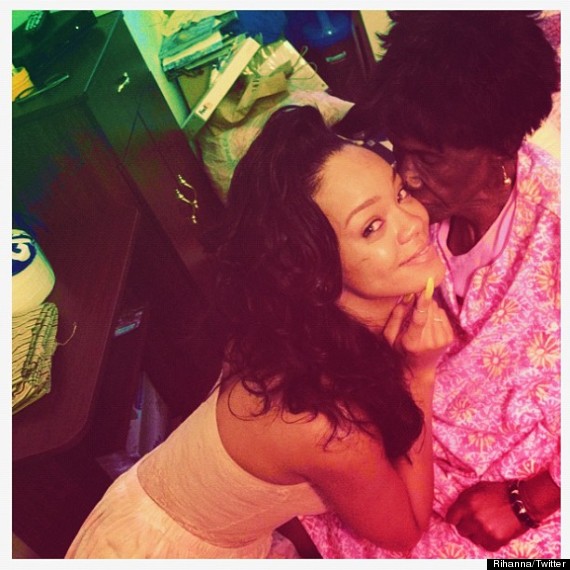 The singer - who had yet to announce the news of her grandmother's passing - later came under fire from fans after a shaky performance at Sweden's Peace And Love Music Festival.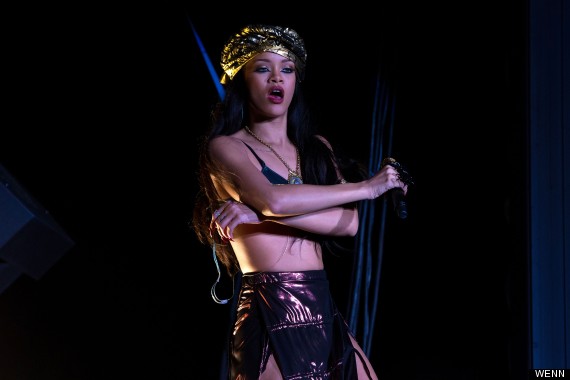 Rihanna on stage at Sweden's Peace And Love Festival
Fans took to Twitter to raise their concerns after she arrived 45 minutes late on stage, seemed disorientated and was accused of miming.
But the following day the singer tweeted several photographs of her with her grandmother with the message: "#Goodbye grangranDOLLY get your beauty rest until I see you."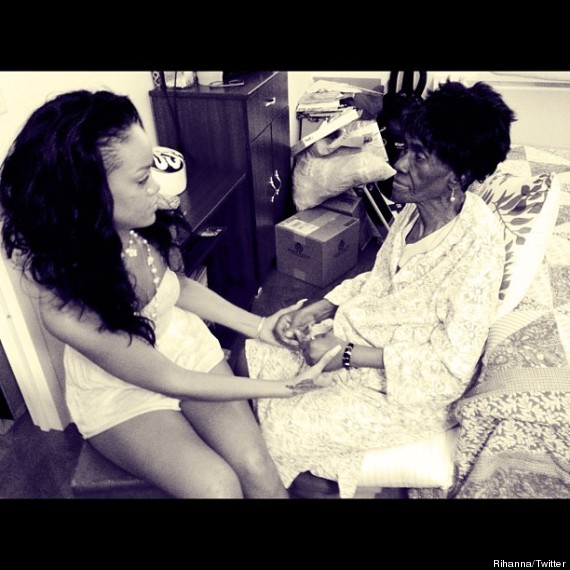 Fans soon rushed to send messages of support to the singer and she also received a message from the mother of her ex, Chris Brown.
Joyce Hawkins tweeted: "Angel may God be with you and your family in your time of sorrow. Love you angel."
@mombreezy

Joyce Hawkins
@rihanna
ANGEL MAY GOD BE WITH YOU AND YOUR FAMILY IN YOUR TIME OF SORROW. LOVE YOU ANGEL.
And Chris Brown also took to twitter to pay his respects, writing: "Praying for family and the lost loved one. She was like my grandmother. Love you GRAN GRAN! RIP"
@chrisbrown

Chris Brown
Praying for family and the lost loved one. She was like my grandmother. Love you GRAN GRAN! RIP
Also on HuffPost: