F Scott Fitzgerald once told us there are no second acts in American lives.
Taylor Kitsch will be hoping there are possible third acts in American movies, because he's about to make his third, and surely final, roll of the dice this year, with the release of Savages, Oliver Stone's take on the drugs war.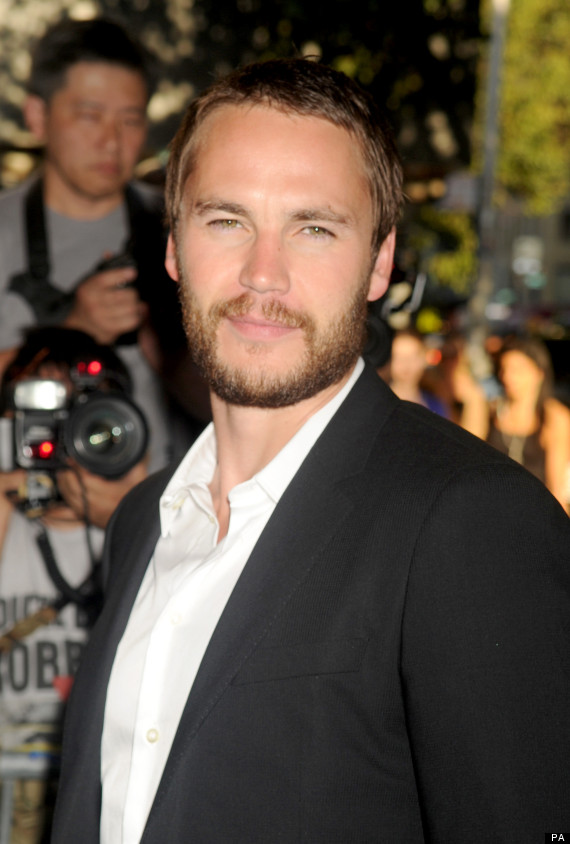 Taylor Kitsch says of the Battleship and John Carter box office bombs - "It was hard on me"
This time last year, Kitsch was preparing to be the world's next big film star, on the eve of the release of two massive blockbusters, each with him in the lead role.
Unfortunately for him, those films were John Carter and Battleship - the rest is history, of the unfavourable sort. John Carter is in the record books as Disney's biggest-ever loss-maker at the box office, and Battleship drew critics' guns in a wild shoot-out, leaving the reputations of all involved all but sunk without trace. Taylor Kitsch (right) with his Battleship co-stars Alexander Skarsgard and Brooklyn Decker
He tells the Associated Press, "Maybe it's a blessing in disguise that it died, and I'm not tied to these things for the next 10 years. I'm free to do whatever I want now. If I want to do something in January, February, March, April, I don't have to go through two studios to be greenlit."
However Kitsch refuses to look back on the failed projects with regret, adding, "I feel I grew an immense amount as an actor. On so many levels, it tested me. I wouldn't change a thing. I wouldn't take any of those choices back. I love what I'm doing.
"I've started to get excited again, and I think, obviously, it was hard on me that they didn't work. You have bosses, we all have bosses, you want to do well for them. But I gave everything I had."
Savages goes on release in the US this Friday, and will be in UK cinemas at the end of September, so Kitsch may yet get the A-list spot he was promised, failing which there's always the proverbial miraculous starlet...
Watch the trailer below...
SUBSCRIBE TO & FOLLOW UK ENTERTAINMENT