Matthew McConaughey and his wife Camila Alves are expecting their third child together.
The couple - who got hitched last month - announced the news yesterday after Magic Mike star Matthew took to Twitter.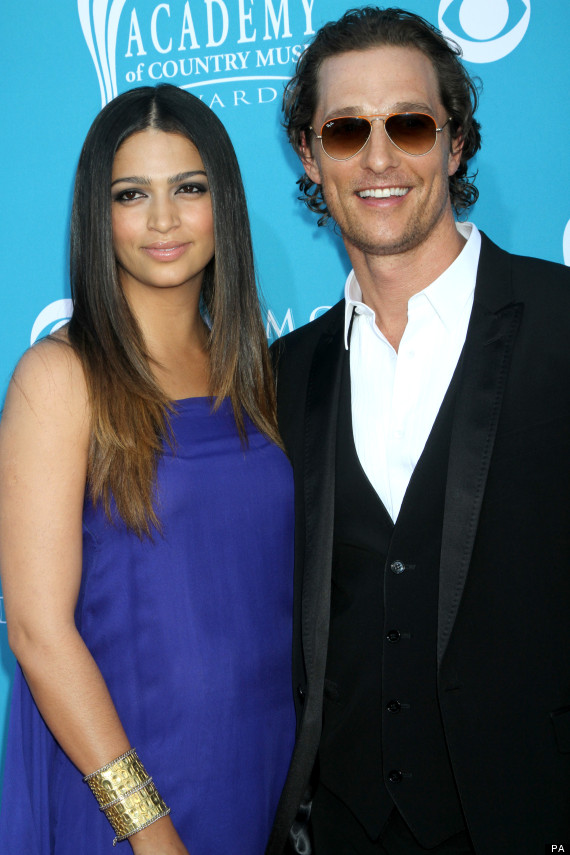 "Happy birthday America, more good news, Camila and I are expecting our 3rd child, God bless, just keep livin," he wrote.
Before their big day, Brazilian model Camila told ET Canada that they wanted to make their relationship official for the sake of their two children, Levi, 3, and Vida, 2.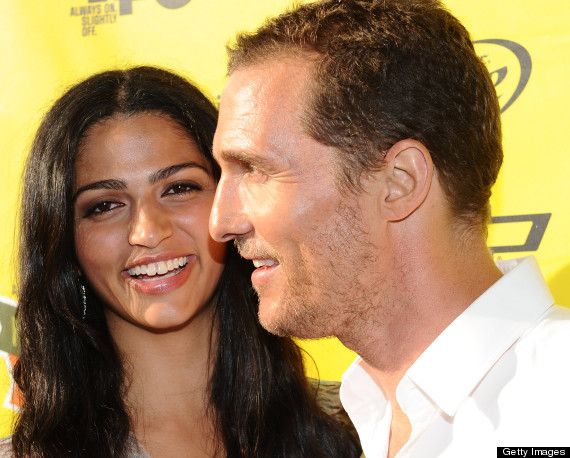 "We've been living a married life for over six years now. We have homes together, we have family together, we have kids, we've built a life together," she said.
"Levi actually understands what it means now that Mama's going to have the same last name as they have."
> IN PICS: PREGNANT CELEBS

Loading Slideshow
<strong>Who's the mumma? </strong>Peaches Geldof <strong>Who's the daddy? </strong>Thomas Cohen <strong>Baby ETA: </strong>April 2013 <strong>Interesting fact: </strong>Peaches and Thomas are expecting a boy and are planning to name him Phaedra.

<strong>Who's the mumma? </strong>Fearne Cotton <strong>Who's the daddy? </strong>Jesse Wood <strong>Baby ETA: </strong>Late 2012 <strong>Interesting fact: </strong>Fearne had to deny she knew the sex of her baby when she referred to her bump as 'her'.

<strong>Who's the mumma? </strong>Imogen Thomas <strong>Who's the daddy? </strong>Adam Horsley <strong>Baby ETA: </strong>February 2013 <strong>Interesting fact: </strong>Imogen and her boyf had been dating 10 months when the star fell pregnant

<strong>Who's the mummy? </strong>Lily Allen <strong>Who's the daddy?</strong> Sam Cooper <strong>Baby ETA:</strong> December <strong>Interesting fact: </strong> For Lily, a source revealed, "work comes second to Sam, Ethel and now their bump. She's just so excited."

<strong>Who's the mummy?</strong> Sarah Michelle Gellar <strong>Who's the daddy? </strong> Freddie Prinze Jr <strong>Baby ETA:</strong> Autumn <strong>Interesting fact:</strong> The couple met on the set of <em>I Know What You Did Last Summer</em>. How - umm -romantic

<strong>Who's the mummy?</strong> Drew Barrymore <strong>Who's the daddy? </strong> Will Kopleman <strong>Baby ETA:</strong> She confirmed she was pregnant in June, but hasn't shared the due date <strong>Interesting fact: </strong> The couple married on 5 June, when Drew was pregnant. So that means the baby was present - aww

<strong>Who's the mummy?</strong> Melissa Joan Hart <strong>Who's the daddy? </strong> Mark Wilkerson <strong>Baby ETA:</strong> Unknown <strong>Interesting fact: </strong> This is the <em>Sabrina The Teenage Witch</em> star's third baby

<strong>Who's the mummy?</strong> Camila Alves <strong>Who's the daddy? </strong> Matthew McConaughey <strong>Baby ETA:</strong> They haven't given a due date yet, but as soon as we know you'll know <strong>Interesting fact:</strong> They have two children Levi, 3, and Vida, 2

<strong>Who's the mumma? </strong>Anne Hathaway <strong>Who's the daddy? </strong>Adam Shulman <strong>Baby ETA:</strong> Well, it's just rumours at the moment, so we can't be sure <strong>Interesting fact: </strong>Despite playing Catwoman in The Dark Knight Rises, it is highly unlikely that Anne will give birth to a litter
Also on HuffPost: