Britney Spears stormed off the set of The X Factor when an auditionee dressed in drag sang one of her songs.
Wearing glasses, boots and a blinging denim jacket, the hopeful sang a rendition of (You Drive Me) Crazy.
Rather than being flattered, Britney got out of her seat and dashed backstage where her fiance Jason Trawick was waiting.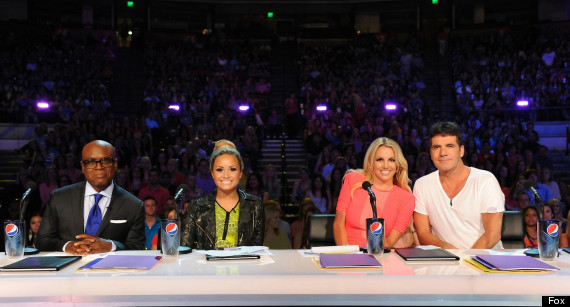 The X Factor USA panellists
Fellow judges L.A. Reid and Demi Lovato followed her backstage to show support, while Simon stayed to pick up the pieces.
The music mogul raced to the rescue, explaining Britney's departure to the confused contestant: "I don't think she quite understood your tribute. You've got to be able to sing in tune. There wasn't a note in tune."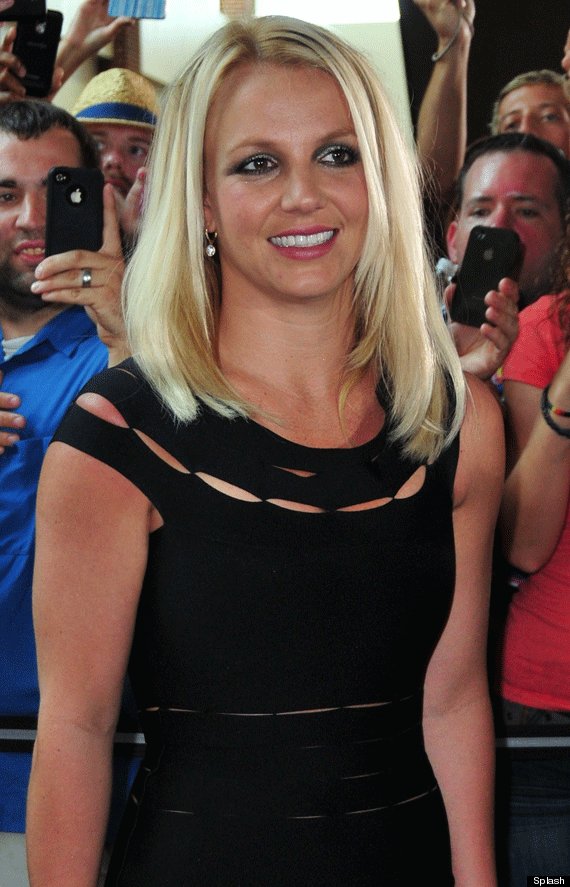 Britney arrives at auditions
We don't think Simon understood it much either TBH, he sat through the whole audition with his head in his hands!
She later plucked up the courage to return to the judging panel and explain her decision to flee the auditionee:
"I really respect the tribute. It was really nice, but I just don't feel like it's for X Factor. Sorry, sweetie."
It wouldn't be the first time there has been drama in The X Factor USA auditions, all judges - including Louis Walsh who was standing in for Simon at the time - left when a contestant refused to face them, singing with his back to the panel.
It's a shame to see Britney distressed so soon after what seemed to be a relaxing family holiday in Hawaii. The popstar was recently snapped on holiday enjoying some time out with fiance and sons Sean Preston, six, and five-year-old Jayden James.
Pictures from The X Factor USA

Loading Slideshow
"The X Factor" Season 3 Judges

Demi Lovato, Simon Cowell, Kelly Rowland and Paulina Rubio.

Simon Cowell

"The X Factor" Season 3

Paulina Rubio

"The X Factor" Season 3

Kelly Rowland

"The X Factor" Season 3

Demi Lovato

"The X Factor" Season 3

Mario Lopez (Host)

"The X Factor" Season 3

L.A. Reid

"The X Factor" Season 2

Simon Cowell

"The X Factor" Season 2

Britney Spears

"The X Factor" Season 2

Demi Lovato

"The X Factor" Season 2

"The X Factor" Season 2 Judges

L.A. Reid, Demi Lovato, Britney Spears, Simon Cowell

"The X Factor" Season 2

"The X Factor" judges arrive in Austin

"The X Factor" Season 2

"The X Factor" judges arrive in Austin

"The X Factor" Season 2

"The X Factor" judges arrive in Austin

"The X Factor" Season 2

"The X Factor" judges arrive in Austin

"The X Factor" Season 2

"The X Factor" judges arrive in Austin

"The X Factor" Season 2

"The X Factor" judges arrive in Austin

"The X Factor" Season 2

"The X Factor" judges arrive in Austin

"The X Factor" Season 2

"The X Factor" judges arrive in Austin

"The X Factor" Season 2

"The X Factor" judges arrive in Austin

"The X Factor" Season 2

"The X Factor" judges arrive in Austin

"The X Factor" Season 2

"The X Factor" judges arrive in Austin