We've all seen our fair share of skeletal looking celebs on the beach but Janice Dickinson has taken the look to a whole new level.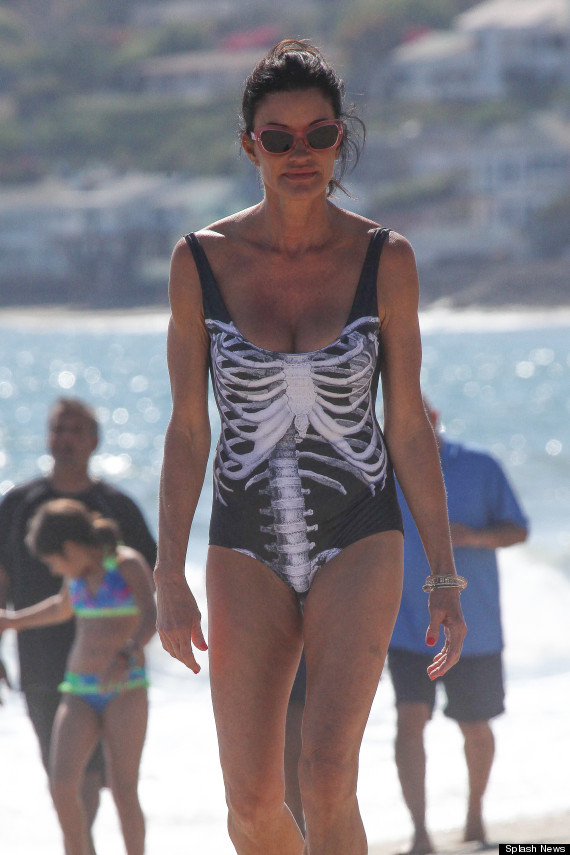 The 'world's first ever supermodel' (her words) donned a scary looking skeleton print swimsuit for a day out on the beach near her home in Malibu.
Very errrrm, summery Janice.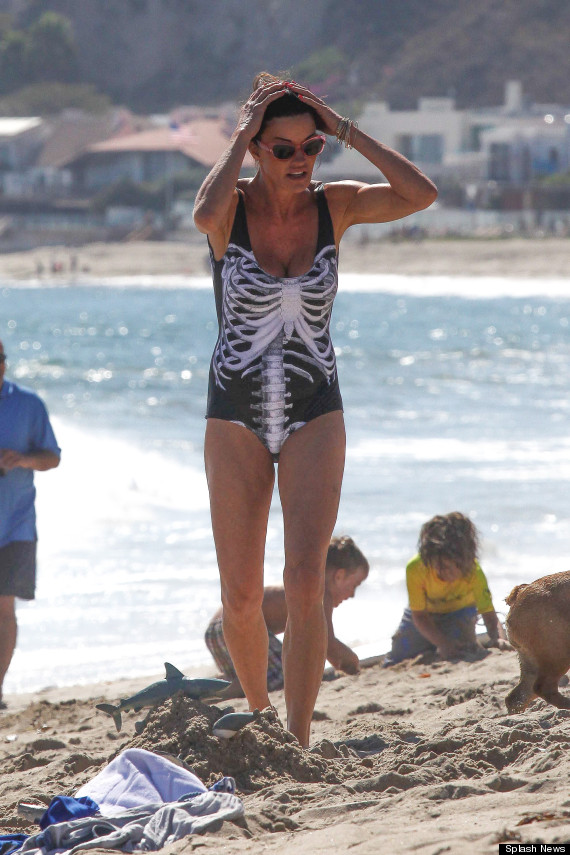 Janice is used to turning heads of course. Earlier this month the 57-year-old pulled a variety of yoga poses on the front porch of her home - in full view of the assembled paps, natch.
And just weeks earlier she was spotted going for lunch with her daughter sans shoes. As you do.
I think someone might be craving attention.
FOLLOW BAGGERS BITES ON TWITTER
> IN PICS: CELEB BEACH BABES

Loading Slideshow
Beach Babes

Fearne Cotton

Beach Babes

Katy Perry

Beach Babes

Tulisa

Beach Babes

Kim Kardashian

Beach Babes

Lindsay Lohan

Beach Babes

Louise Redknapp

Beach Babes

Lydia, Lauren and Chloe (TOWIE)

Beach Babes

Naomi Watts

Beach Babes

Paris Hilton

Beach Babes

Rihanna

Beach Babes

Rosie Huntington-Whiteley

Beach Babes

Tulisa

Beach Babes

Denise Richards

Beach Babes

Amy Childs

Beach Babes

Anne Hathaway

Beach Babes

Coleen Rooney

Beach Babes

Michelle Rodriguez

Beach Babes

Gwen Stefani

Beach Babes

Janice Dickinson

Beach Babes

Nicky Hilton

Beach Babes

Michelle Rodriguez
Also on HuffPost: