Janice Dickinson is going to do herself an injury if she's not careful. Either that or step in something that dog behind her has left on the pavement.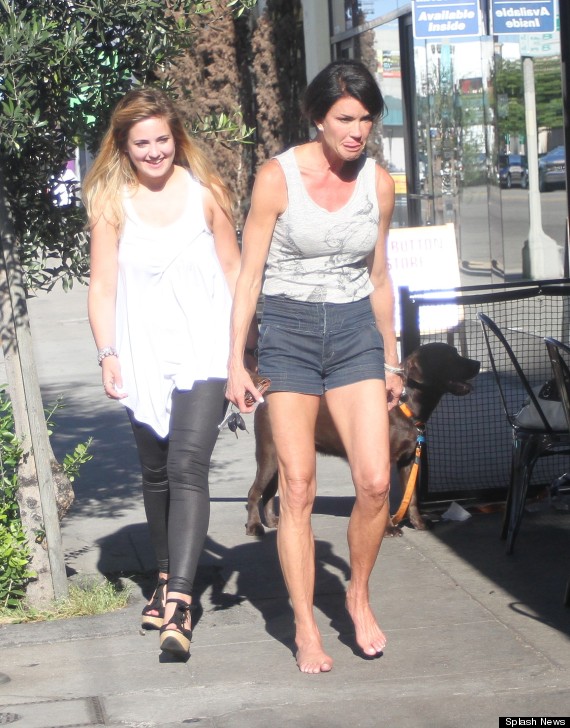 The former supermodel (her words) forgot to put her shoes on for a lunch date with her daughter in LA.
But thankfully she'd managed to find a pair of heels to wear to the Los Angeles premiere of The Amazing Spider-Man later that evening.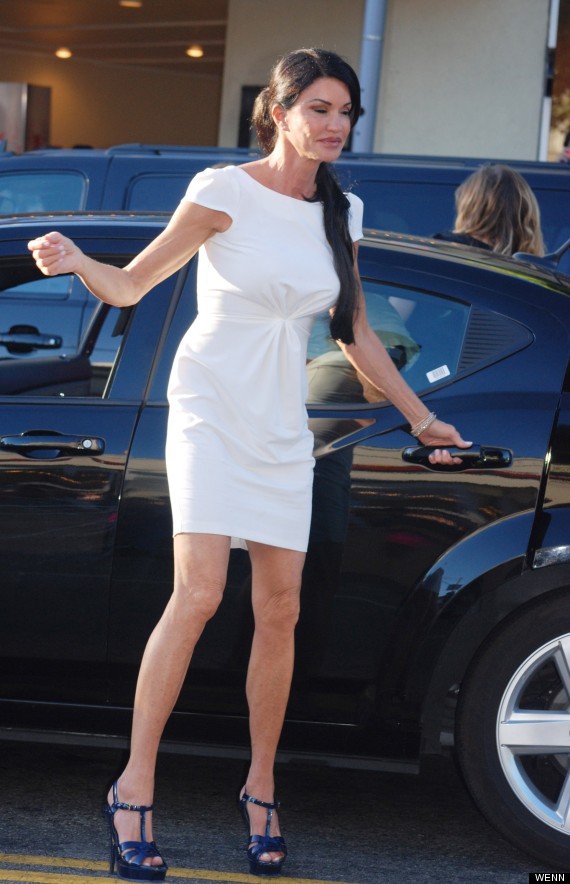 Although, judging by her slightly awkward exit from her car maybe she's better off barefoot after all.
Didn't she used to walk in those things for a living?
Just sayin'.
Janice was recently spotted with some very odd looking, wrinkly pins...