Kate Middleton and Princes William and Harry watched cousin Zara Phillips again on Tuesday as she battled through the final of the equestrian.
The royal supporters created a ripple of excitement among the crowd in Greenwich as Team GB threatened to close in on the first gold.
Zara, riding High Kingdom, had a near perfect ride but rattled the Royal Mail themed postbox fence in the early part of her runout.
Dressed in a sailor-style blue and white top and jacket Kate looked relaxed as she laughed with friends and smiled at fans who were desperate to get a glimpse of the Royal couple. All smiles: Kate and William relax at cousin Zara competes at Greenwich Mr Cool: William wore shades as he enjoyed the final day of the equestrian The couple were joined by Prince Harry for the the event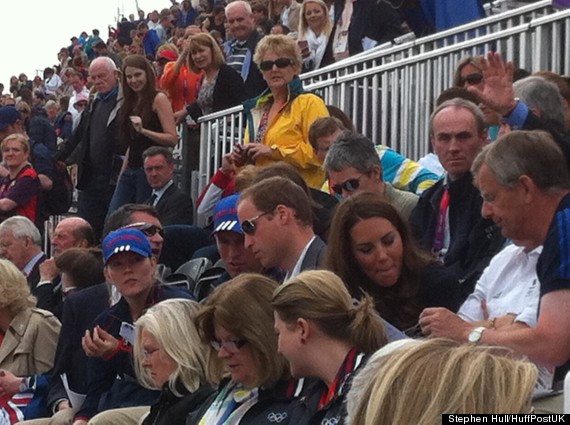 Fans rushed to grab a picture of the royals - just like our man on the scene did
Loading Slideshow