A businessman wanted in South Africa for the honeymoon murder of his wife needs 12 months to recover from depression and post-traumatic stress disorder before being able to deal with the extradition process, a court has heard.
Shrien Dewani, 32, who is accused of arranging the contract killing of his wife Anni in Cape Town in November 2010, is under medical treatment after being sectioned and deemed a suicide risk.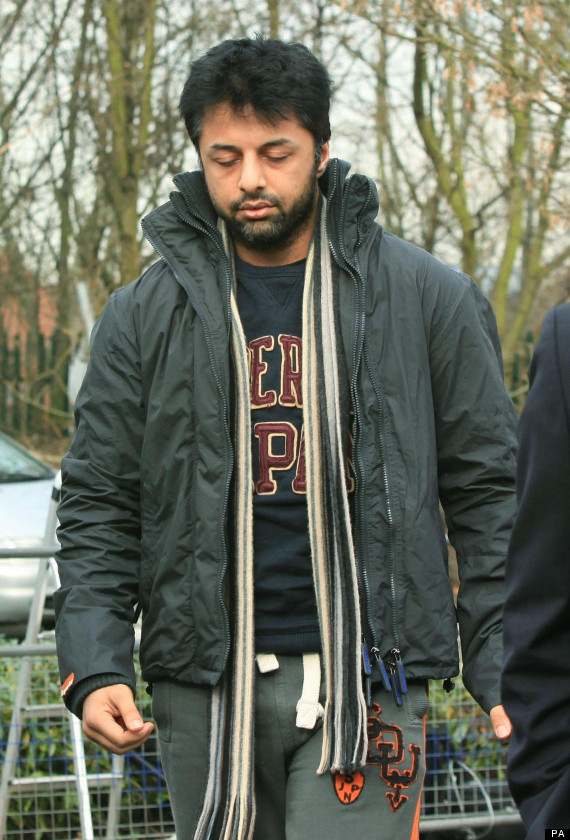 Dewani needs "time to recover" before being extradited, his legal team says
After many previous hearings, the case returned to Westminster Magistrates' Court on Tuesday.
Dewani's barrister, Clare Montgomery QC, said the process had been hanging over her client like "the sword of Damocles" and he needed "a period of calm".
Chief Magistrate Howard Riddle adjourned the hearing to September 18 for a psychiatrist employed by the South African government to examine Dewani and furnish the court with more information about his condition before making any other decision.
Dewani has previously pledged to clear his name.
Miss Montgomery said keeping Dewani under medical treatment in Britain for 12 months would increase the speed of her client's recovery rather then jeopardising it by sending him to South Africa.
She said that, according to his psychiatrist, Dewani was making a slow recovery but one damaging factor was his "constant awareness of the court proceedings".
The mental health tribunal reviewing the report of Dewani's section order - which keeps him in hospital treatment until May 2013 - confirmed his mental condition, Miss Montgomery added.
She said Dewani was taking anti-depressants on the advice of his psychiatrist who believed his depression and PTSD were of moderate severity and had discernibly decreased.
However he still poses a real risk of suicide, the court heard, and is unable "to give an account of himself", possibly because he cannot remember.
"This is associated with the post-traumatic stress disorder," Miss Montgomery said.
Dewani, a care home owner from Bristol, could be fit to begin dealing with the extradition process in a year's time, his NHS- appointed psychiatrist believes.
"He is gradually recovering," the medic wrote in a report.
Dewani's 28-year-old wife, who was from Sweden, was shot when a taxi the couple were travelling in was hijacked in the Gugulethu township on the outskirts of Cape Town.
She was found dead in the back of the abandoned vehicle with a bullet wound to her neck after taxi driver Zola Tongo drove the newlyweds to the impoverished area.
He and Dewani were ejected by the hijackers before Mrs Dewani was driven away and killed.
Tongo, who has admitted his part in the crime, claimed in a plea agreement with prosecutors that Dewani ordered the carjacking and paid for a hit on his wife.
The court heard today that a psychiatrist previously instructed by the South Africans to examine Dewani no longer wants to be instructed but no explanation was given.
The prosecution asked for a replacement to be instructed to examine Dewani - who can refuse - but Mr Riddle requested that the original psychiatrist be asked to reconsider and, if he will not, to be asked why he changed his mind.
In March, the High Court temporarily halted Dewani's extradition because of his poor mental health.
Sir John Thomas, the president of the Queen's Bench Division, and Mr Justice Ouseley, ruled it was "unjust and oppressive" to send him to South Africa straight away.
But they rejected claims that he should not be extradited on human rights grounds and said it was in the interests of justice that he be extradited "as soon as he is fit".
Ashok Hindocha, the victim's uncle, said after the hearing that his family desperately needed answers and believed they would get "closure", "the sooner the better".
He said: "I don't know how much longer the family members can take this pressure psychologically."
Mr Hindocha said the family agreed that a second psychiatrist needed to examine Dewani.
"We hope on September 18 we will have some answers."