A pint of beer, a giddy-up and slap on the bum before being sent on holiday. It sounds like the perfect way to start a well-earned vacation - and that's just what this is for shire horses Monty, Max and Prince.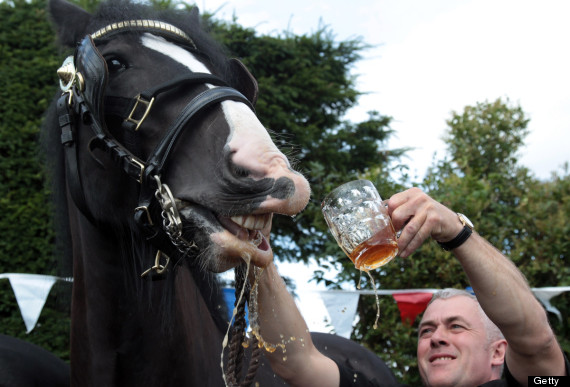 Get that down ya: A horse glugs down a beer
Each handsome dray horse was given his own pint of beer before being released into a field for their annual two-week holiday.
Seeing as they spend so much time delivering the stuff it seems only right they should sample the merchandise themselves, no?
Wadworths Brewery Shire Horses Start Their Annual Fortnight Holiday
SUBSCRIBE TO & FOLLOW UK DAILY BRIEF