Police investigating the disappearance of missing 12-year-old Tia Sharp have taken a German Shepherd dog into the south-east London house where it is believed she was last seen.
The police dog was taken into the terraced property at the Lindens, New Addington, by a dog handler shortly after the family were given an inquiry update by Detective Chief Inspector Nick Scola. Tia Sharp has been missing for five days

The officer emerged from the house, where the schoolgirl's grandmother Christine Sharp, 46, lives with her partner Stuart Hazell, 37, and told reporters: "This morning I have been in to see the family and update them with details of the investigation.
"Of those details there is nothing I can share with you at the moment."
However, the officer did say an update would be provided later.
Tia, who has never gone missing before, seemingly vanished without a trace on Friday afternoon after telling relatives she was going to the Whitgift Centre in Croydon town centre.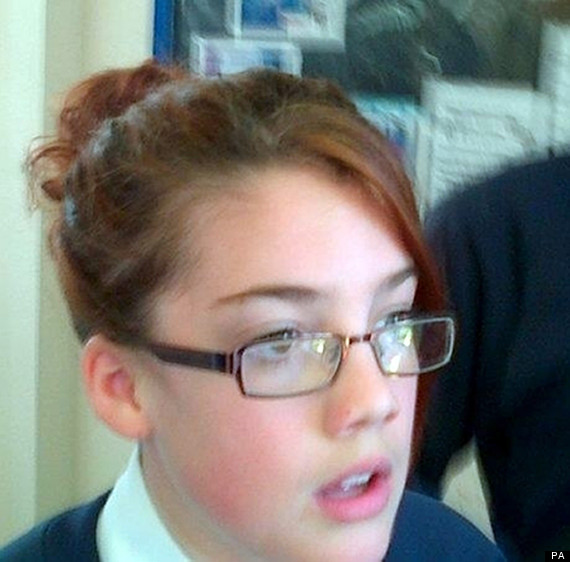 Tia was last seen leaving her grandmother's house on Friday
It is believed the last person to see her was Mr Hazell, to whom she shouted she would be "back by six".
In 2012 Hazell was jailed for 12 months at Croydon Crown Court after he was caught in possession of a machete. In 2003 he was sentenced to two years and ten months for one count of supplying crack cocaine, the Evening Standard reports.
Detectives have been sifting through hours of CCTV footage for a clue about the route Tia might have taken.
Earlier, members of Tia's community gathered at Croydon Rugby Club to search for the girl after police began combing a patch of nearby woods, Birchwood, less than a mile from Mrs Sharp's house.
The Sun newspaper has offered a £25,000 reward for information that will lead to police finding Tia.
SEE ALSO