Jessica Ennis turned her chocolate labrador into a golden labrador when she draped her London 2012 Olympics medal around pet Myla for a picture.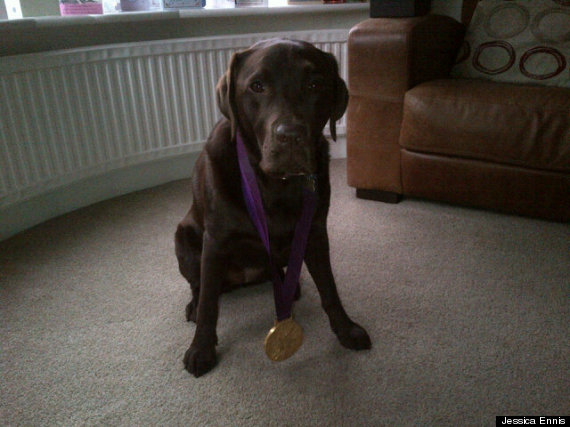 The heptathlete posted the snapshot on Twitter to universal approval as her dog obediently posed with a nonplussed expression.
@J_Ennis

Jessica Ennis
Ennis, 26, took gold in the heptaphlon during the Games' "Super Saturday", when she, Greg Rutherford and Mo Farah made it a triple-gold for Team GB in one track and field evening.
Also on HuffPost: