Veteran broadcaster Derek Jameson has died, it was announced on Wednesday.
The 82-year-old, who edited three national newspapers, had a heart attack at his home, his wife Ellen said.
Mr Jameson edited the Daily Express, the Daily Star and the News of the World and was also managing editor of the Daily Mirror, and a popular presenter on BBC Radio 2.
Mr Jameson was born in poverty in London's East End where, without parents, he grew up in a home.
He began work in Fleet Street as a messenger boy at the age of 14 and rose through the ranks to edit some of Britain's biggest newspapers.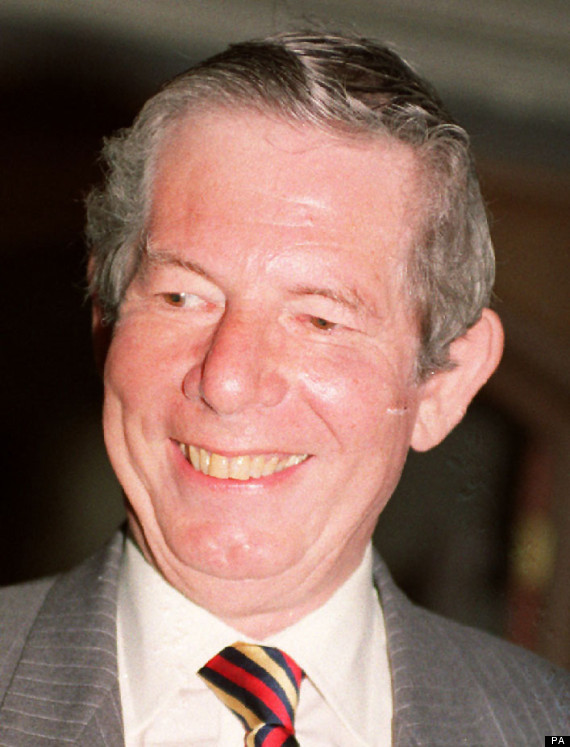 Derek Jameson had edited three national newspapers. He died on Wednesday age 82

He developed a reputation as a builder of circulation and, asked to launch the Daily Star - the first new national tabloid for 75 years, he took it to more than a million copies within a year.
He also put on half a million readers at the Daily Express, which languished at less than two million when he joined it.
In 1984, he found himself broke and unemployed. Rupert Murdoch had fired him because of differences at the News of the World and he then lost all his money in a disastrous libel action against the BBC.
He launched the lawsuit after Radio 4 called him "an East End boy made bad".
However it was the BBC, recognising his gifts as a communicator, which turned him into a celebrity with television series such as Do They Mean Us? and his popular breakfast show on Radio 2.
He went on to present a chat show for six years with his wife, establishing the largest late night radio audience in Europe.
He told his story in his best-selling autobiography Touched by Angels, with the second volume Last of the Hot Metal Men chronicling the dying days of the old Fleet Street.
Much of his fame rested on his gravelly Cockney voice, which he regarded as unique because it contained elements of Manchester, where he worked for eight years, and wartime days as an evacuee in Hertfordshire.
He told how when he rang directory enquiries on one occasion the operator asked: "Is that Derek Jameson?"
Mr Jameson leaves Ellen, his third wife, and four adult children.
Former Daily Mirror editor Piers Morgan paid tribute to him on Twitter, writing: "RIP Derek Jameson - one of the great characters in Fleet Street history."
@piersmorgan

Piers Morgan
RIP Derek Jameson - one of the great characters in Fleet Street history.
Radio 2 executive producer Gary Bones, who was a senior producer on the Radio 2 Breakfast Show with Mr Jameson in the early 90s, said: "Derek was not only a unique broadcaster and Fleet Street legend but also a really nice, kind and generous man who always knew exactly how to tap into the mood of the nation at the time.
"I remember nothing more demonstrated his sensitive nature than when he broke down on air during his daily review of the papers while reading a story about a child with leukaemia.
"Listeners at the time will remember his daily catch phrase 'morning morning Jameson here'. He will be greatly missed and our thoughts are with his wife Ellen."