Scroll down for some of the best news pictures from around the world, brought to you by the Huffington Posts own picture editors Elliot Wagland, Matthew Tucker and Tahira Mirza:
17/09/2012 16:49 BST
IS BURBERRY GOING IN ONE DIRECTION?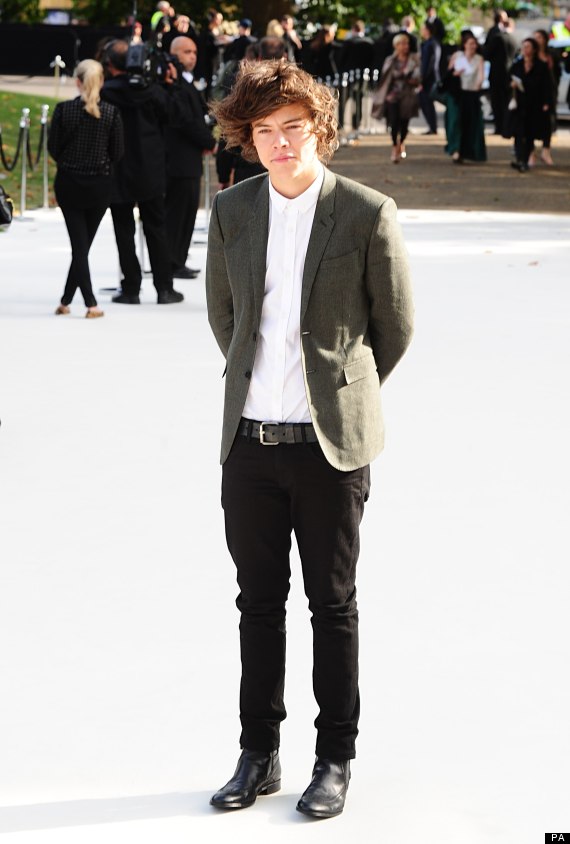 Harry Styles arriving at Kensington Gardens for the Burberry Show
Picture by PA
17/09/2012 16:00 BST
OCCUPY WALL STRET ANNIVERSARY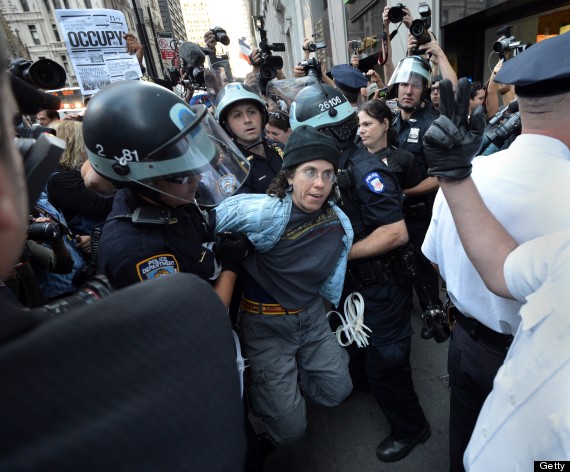 New York City Police Department officer warns people they will be arrested for blocking a sidewalk during the Occupy Wall Street protest September 17, 2012 on the one year anniversary of the movement in New York. Police in New York on Monday arrested at least a dozen demonstrators marking the one-year anniversary of the Occupy Wall Street movement, witnesses said.
AFP PHOTO/Stan HONDA
17/09/2012 14:57 BST
CHRIS MOYLES AS HEROD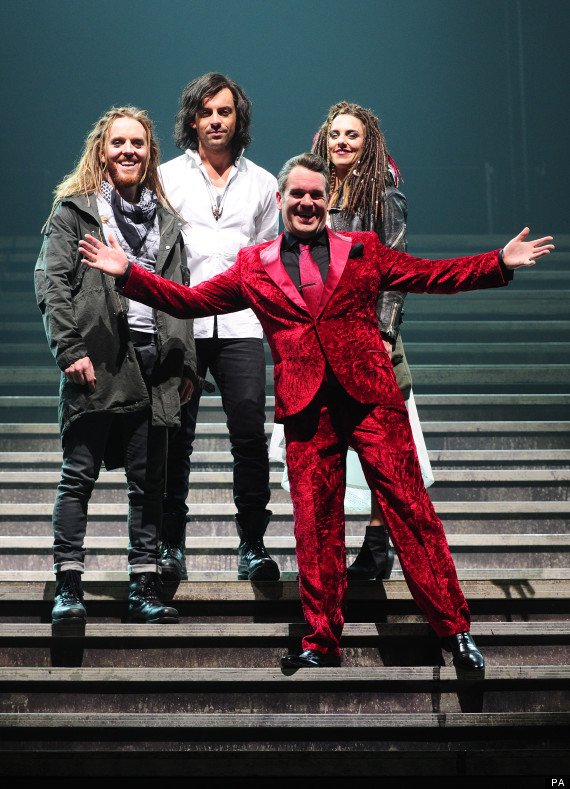 Tim Minchin, Ben Forster, Chris Moyles and Melanie C during a dress rehearsal for the new production of Jesus Christ Superstar, at the LH2 centre in London.
Picture date: Monday September 17, 2012. Photo: Ian West/PA Wire
17/09/2012 14:55 BST
BUMPY MARS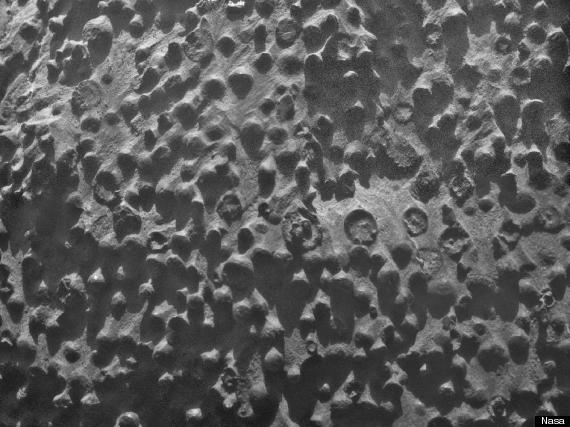 The Mars rover Opportunity has discovered mysterious spheres on the surface of the Red Planet, Nasa has said. The images of the spherical objects were described as a "mystery" and are said to be "puzzling researchers".
17/09/2012 14:50 BST
JAWS RESURRECTED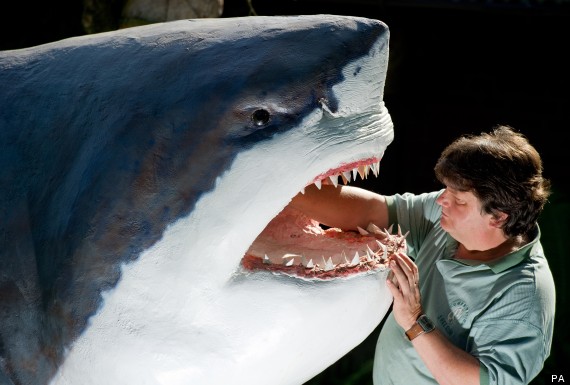 A taxidermist produces a great white shark replica in his garden in Trebus, Germany, 17 September 2012.
17/09/2012 12:59 BST
LONDON FASHION WEEK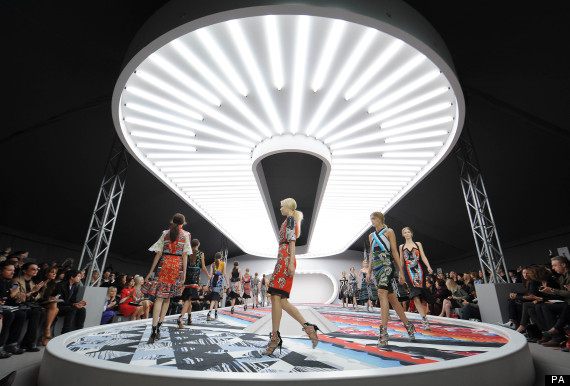 Models showcase designs on the catwalk by Peter Pilotto on day 4 of London Fashion Week Spring/Summer 2013, at The Topshop Venue on September 17, 2012 in London, England. Photo by Stuart Wilson/Getty Images
17/09/2012 12:21 BST
RING OF FIRE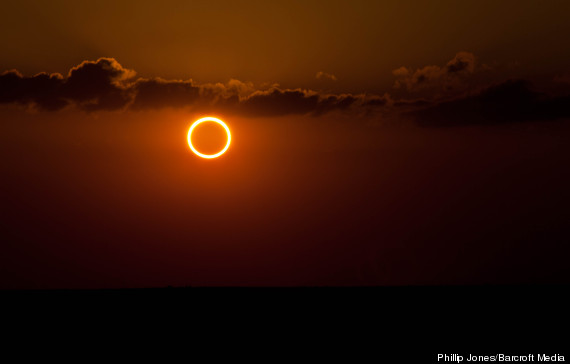 A skygazer has captured a rare once-in-a-lifetime 'Ring of Fire' solar eclipse. Phillip Jones, 46, snapped the stunning sight in Bledsoe, Texas, earlier this year. In a split second shot he caught the moon perfectly aligning across the sun - leaving just a ring of light spraying out from behind. The phenomenon - dubbed a ring of fire by astrologists - is a 90 percent eclipse.
17/09/2012 12:12 BST
JAKARTA PROTESTS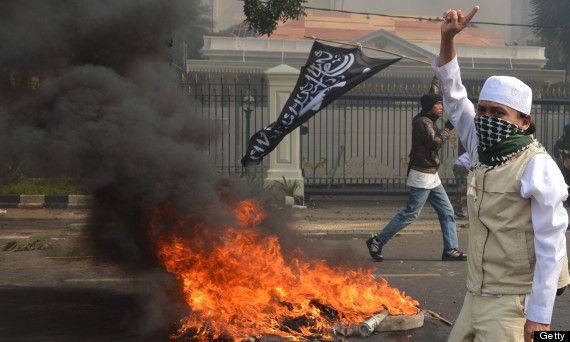 An Indonesian Muslim protester shouts slogans next to burning police property during a protest against a low-budget film insulting to Muslims outside the US embassy in Jakarta on September 17, 2012.
17/09/2012 12:11 BST
PONYTAIL POWER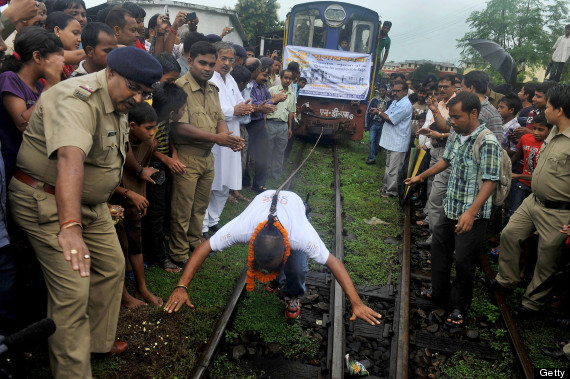 Indian Guiness world record holder Sailendra Nath Roy ,49, pulls a 42-tonne 'toytrain' with his pony tail in Siliguri on September 17, 2012.
17/09/2012 11:40 BST
STOP THE CAVALRY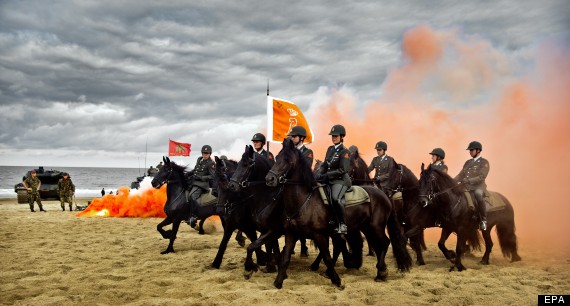 Members of the cavalry at the beach in Scheveningen the Netherlands on 17 September 2011. The horses and riders are tested with gunfire music and smoke for tomorrow s parade in The Hague including the Queen in the Golden Carriage who will pronounce the Speech from the Throne one of the main features of government policy for the coming parliamentary session. EPA/KOEN VAN WEEL
SUBSCRIBE TO & FOLLOW UK DAILY BRIEF