A six-month old baby has been killed along with her mother and grandmother in a suspected arson attack in Cwmbran, South Wales.
Kimberley Buckley had only been brought home from hospital on Monday after being born prematurely, reported Wales Online.
The family had already been hit by tragedy after her twin sister died at the maternity unit following the birth, according to the South Wales Argus.
Fire ripped through their home in Tillsland, Coed Eva, in the early hours of Tuesday claiming the lives of grandmother Kim Buckley, 46, her daughter Kayleigh Buckley, 17, and infant Kimberley.
Great-grandmother Gwynneth Swain, 65, who is Kim's mother, Kayleigh's grandmother and the twin's great-grandmother lives just seven doors away.
Gwent Police have arrested a 27-year-old man from the Manchester area on suspicion of murder. He was named by neighbours as Carl Mills - Kayleigh's estranged boyfriend and the twins' father.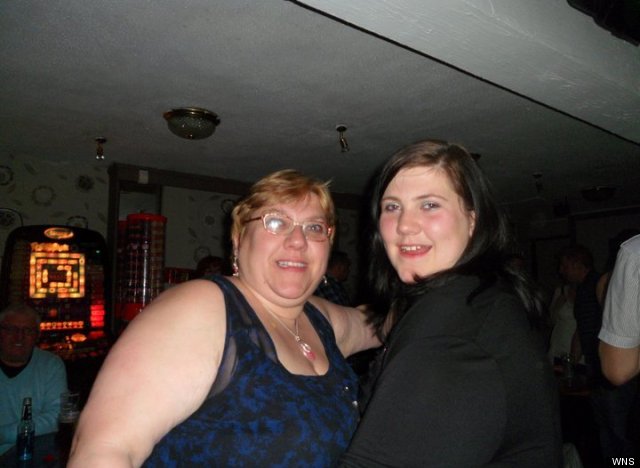 Grandmother Kim (left) was described as "friendly and bubbly." Kayleigh had only recently given birth to the twins Three generations of a family were killed in the suspected arson attack.

A neighbour described the fire as an "orange ball" and said they heard people screaming "Help us, help us!"

Another had heard the fire but dismissed it as noises from building work at the nearby primary school.
Sandra Gough, 64 said: "I heard banging and screaming at about 3am. It could well have been somebody trying to force their way in or out of the burning house," she said.
"I would have tried to help if I'd gone out there, but I didn't know. I thought the screaming might have been young people in the street.
"At my age, when you live alone you think twice before going out in the dark.
She added: "It was only when I got up this morning I saw all the ambulances outside and the house was still smoking. It is terrible, absolutely horrific." Neighbours have begun to leave floral tributes outside the house

Neighbours said police arrested Mills at the scene while the house was still on fire.The pair met in an online chatroom when Kayleigh was just 15.

On a social networking site she had posted the message: "I'm taken by Carl Mills, I love him more than anything in the world."

A neighbour said he was quite calm as he was put in the back of a police car but then had to be restrained by three officers when he "kicked off".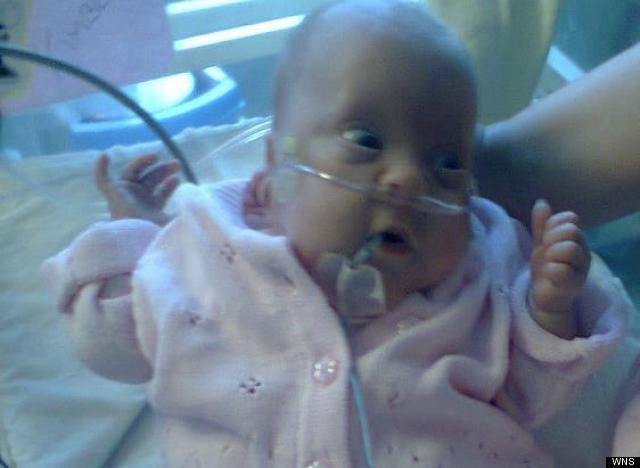 Baby Kimberley, who was named after her grandmother, was also killed

Shocked neighbours described grandmother Kim Buckley as a "bubbly, popular character who was liked by all who knew her."
Friend Terena Mellor, 26, said: "She was a character, very loud and fun-loving. If she saw you on the other side of the road she would have shouted out your name and ask you how you were."
She added: "This is such a tragedy. Kim and Kayleigh were very close and this should have been a happy time for everyone in the family.
"It is difficult to believe what has happened."
A police spokesman said: "Three people were confirmed deceased inside the address, two adults and one infant believed to be 46-year-old Kim Buckley, her daughter 17-year-old Kayleigh Buckley and her granddaughter, six-month-old Kimberley Buckley, although they have yet to be formally identified."
Chief Inspector Steve Corcoran, local policing inspector, said: "This is a tragic incident that involved three generations of the same family and our condolences are with the family of the victims.
"We would ask, on their behalf, for them to be left alone to grieve at this time. Our family liaison officers are supporting them at this dreadful time.
"This has affected the wider community, they were well known within the community and their loss will be keenly felt and they will be missed. We are grateful for the co-operation of the community at this awful time."