Meanwhile over in China, a relatively low key but more explicit exhibition is proving the cliche correct all over again.
The 1st Wuhan Population Culture Festival at Wuhan International Convention Centre in central China last week had a star attraction - a collection of the country's ancient erotic art.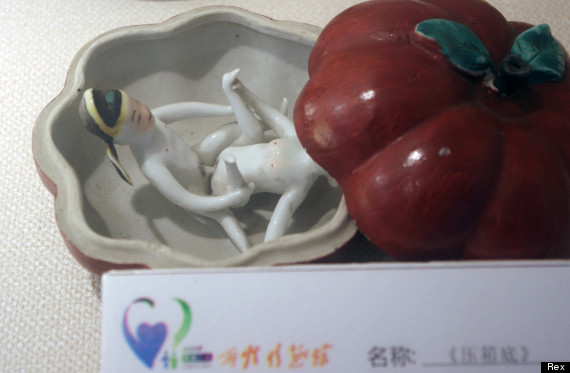 Phallic sculptures, naughty cups and otherwise demure ornaments concealing copulating couples were the order of the day - and the otherwise conservative visitors, for whom talking about sex is still a taboo, lapped it up.
Take a look at the gallery below and decide for yourself.
Wuhan Population Culture Festival
SUBSCRIBE TO & FOLLOW UK DAILY BRIEF