A second man has been arrested in connection with the deaths of two unarmed policewomen in a grenade and gun attack.
Greater Manchester Chief Constable Sir Peter Fahy said a 28-year-old man was detained in Hattersley on suspicion of conspiracy to murder policewomen Fiona Bone, 32, and Nicola Hughes, 23.
Dale Cregan, 29, who was one of the country's most wanted men, is also being questioned over the officers' deaths and the killings of father and son David and Mark Short.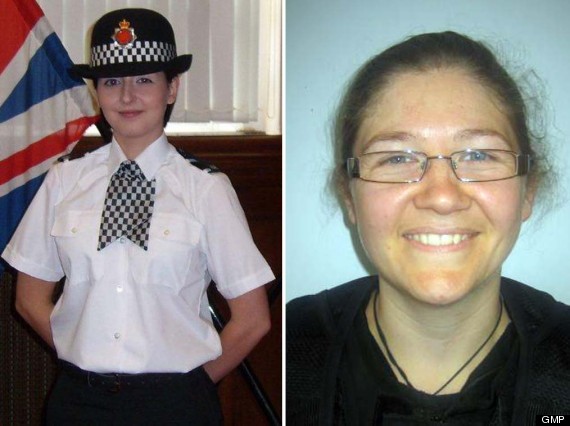 32-year-old Fiona Bone and 23-year-old Nicola Hughes were killed after they responded to reports of a burglary
Sir Peter said the force had been inundated with messages of support following the killing of two female police officers in the city, adding it would like to "thank the public for this tremendous show of support".
Sir Peter praised the "dignity" demonstrated by the families of Bone and Hughes adding that both were "proud to serve the public" and had "died doing the job that they loved".
"We have received 25,000 messages of support, 1,000 on Twitter, and 1.2 million people have viewed our Facebook post.
"I want to thank the public for this demonstration of support. To know that the public supports what we do and feels so strongly about these two officers is really important to us."
He said that the police had "no intelligence or information" about the address of the routine call the two officers attended when they were ambushed and murdered, saying police had believed Cregan to be in that area, but had been attending hundreds of calls every week from reports of crime in that locality.
Sir Peter added: "We believe there was a very small group of people harbouring Dale Cregan. Many people in the area might have heard rumours about his whereabouts, but we do believe it was a very small group involved in harbouring him."
The area is still being treated as crime scene as fragments of the grenade were recovered. The scene of the incident in Greater Manchester
Responding to a question as to why two female police officers attended the scene, he said: "We make absolutely no distinction. Our male and female police officers absolutely the same job."