TV presenter Matt Allwright receives a lukewarm reception in the latest episode of Watchdog after the angry owner of an aerial installation company squirts a bottle of urine over the presenter.
It's unclear how or why the heavily tattooed owner had a litre bottle filled with urine to hand, but he was certainly not afraid to use it.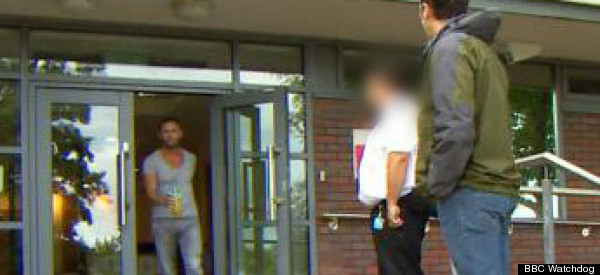 Tradesman Mark Smith strides out of court with the bottle of offensive yellow-coloured liquid in his hand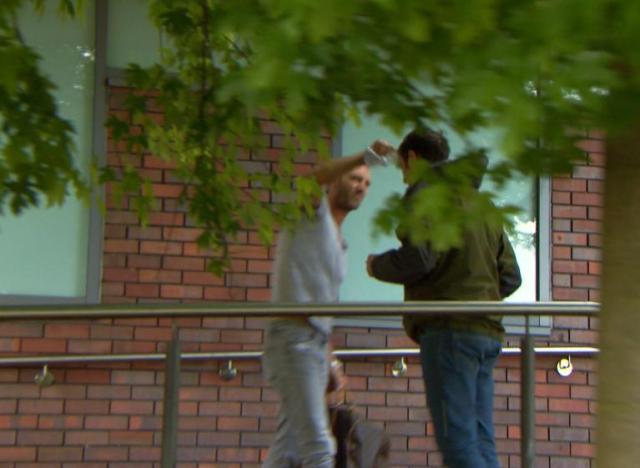 Doused: the owner of the aerial installation company pours the urine over Allwright, saying "have a bit of that"
Piss-poor jokes are already circulating on Twitter after a preview of the tradesman kicking up a stink was released by the BBC 1 show.
@Mattallwright

Mattallwright
@adampacitti

Adam Pacitti
@Mattallwright
jesus christ. actual urine? not cloudy lemonade? lucozade? actual urine?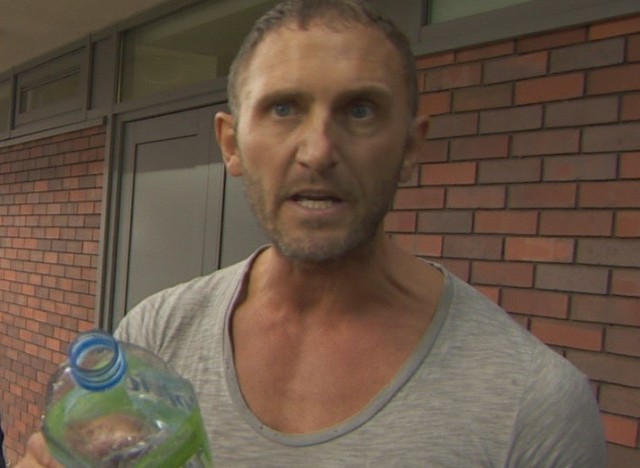 The kind of man who carries a bottle of urine around with him is not one to be messed with
A drenched Allwright continues to question the tradesman despite the impromptu soaking. Catch the confrontation on BBC1 at 8pm on Wednesday.