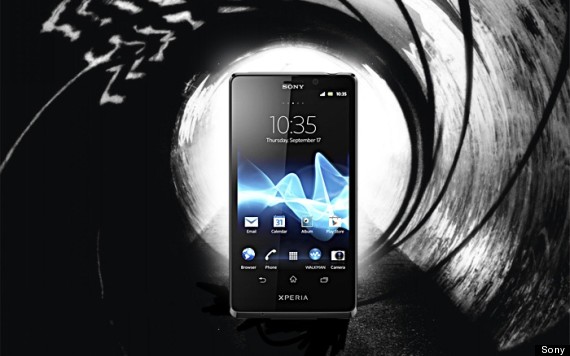 Much has been made of the fact that James Bond will be using the Sony Xperia T smartphone in his next adventure. But for all the marketing value that confers, it also puts a lot of pressure on the Japanese company's new flagship device.
Let us not forget that Bond was already driving an actual car with his Ericsson device back in 1997.
So what does the Xperia T offer to compete for a real-life spy's attentions?
And, perhaps more importantly, what does a phone fit for a super spy offer everyone else?
The Xperia T is a 4.6-inch NFC Android smartphone with a 1280 x 720 display, a 13mp camera, a dual-core 1.5Ghz Snapdragon processor and a stark, all-black design.
And - perhaps aptly for a phone for MI6 agents, this is not a flashy device right out of the box.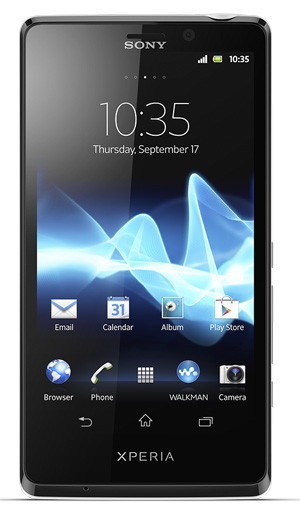 With the screen off it is almost entirely black, and quite bozy, with just the words 'Sony' and 'Xperia' picked out in silver on the front.
The backplate is finished with a rubbery-matte material, which is difficult to love, but the phone is also helped by the return of Sony's 'arc' design which makes the phone feel curved, lighter and more comfortable in the hand than you might expect.
That all said, this is a large phone, and the raised camera lens and inelegant cover over the expandable storage port mean it doesn't have the premium industrial design feel of the iPhone 5 or Nokia's Lumia 920.
The screen on the Xperia T is excellent, however, displaying powerful colours and sharp edges all 'powered' (whatever that really means) by Sony's Bravia engine. Its pixel density is 323ppi - slightly lower than the Xperia S, and about the same as the iPhone (326ppi). The screen does seem to pick up smudges, but otherwise it's a pretty nice (if slightly dull-looking) display.
READ MORE: Full Xperia T Specs
The one hardware element which really excels is the camera. Sony has built in a very solid Exmor R Sensor into the Xperia T's 13-megapixel camera, with improved performance in low light and a pretty-much instant turn-on time. On the large screen it's almost unsettlingly clear and responsive. Fit for a spy? In retro appeal probably not compared to a button-hole microfilm snapper, but it's close. The 1.3-megapixel front-facing camera is nice too.
The Xperia T comes with Android 4.0 Ice Cream Sandwich, which is a solid OS but it's a shame it doesn't come with the improved Jelly Bean, which has been around for a while now. Plus the phone comes totally packed with widgets, software and apps which seem helpful, but are actually confusing. Many also seem as though they should perform very similar functions. If you have apps named Video Unlimited, Movies, Movie Studio, PlayNow and Play Movies installed on your phone out of the box, which one are you supposed to use if you actually want to, you know, watch a film?
One nice touch is the inclusion of a few 'floating' apps, including a note taker and a calculator, which you can use while operating other functions on the phone. handy for calculating a tip on a Martini, maybe?


In sum, let's be clear: this is a rock-solid, powerful and useful large-screen phone. It will appeal to anyone prepared to delete the bloatware and sacrifice the premium hardware touches of other competing devices, even if it isn't really all that different to the slightly smaller Xperia S released earlier this year.
So is the Xperia T really a phone fit for a spy?
Well, yes, in that like the best 00-agents it dresses in black, flies in entirely under the radar, gets the job done with the minimum of fuss and only stops to utter the occasional flashy (but unnecessary) one-liner.
No more, no less.