Scroll down for some of the best news, entertainment, culture and sports pictures from around the world, brought to you by The Huffington Post's Picture Editors Elliot Wagland, Matthew Tucker and Tahira Mirza:
08/10/2012 21:30 BST
BARACK OBAMA AT MONUMENT UNVEILING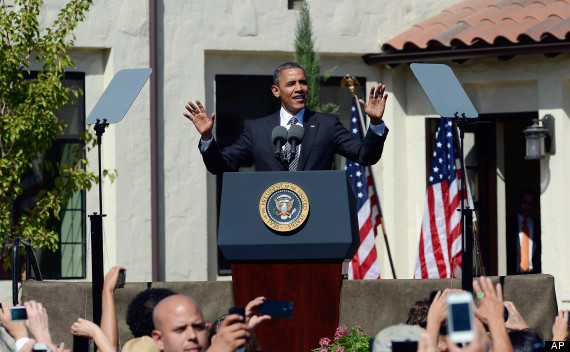 U.S. President Barack Obama speaks during the announcement of the Cesar E. Chavez National Monument to honor the late Latino farm worker and labor and civil rights activist on October 8, 2012 in Keene Kern County, California. Chavez was the founder of the United Farm Workers union.
08/10/2012 17:38 BST
FROM EAST END TO WEST END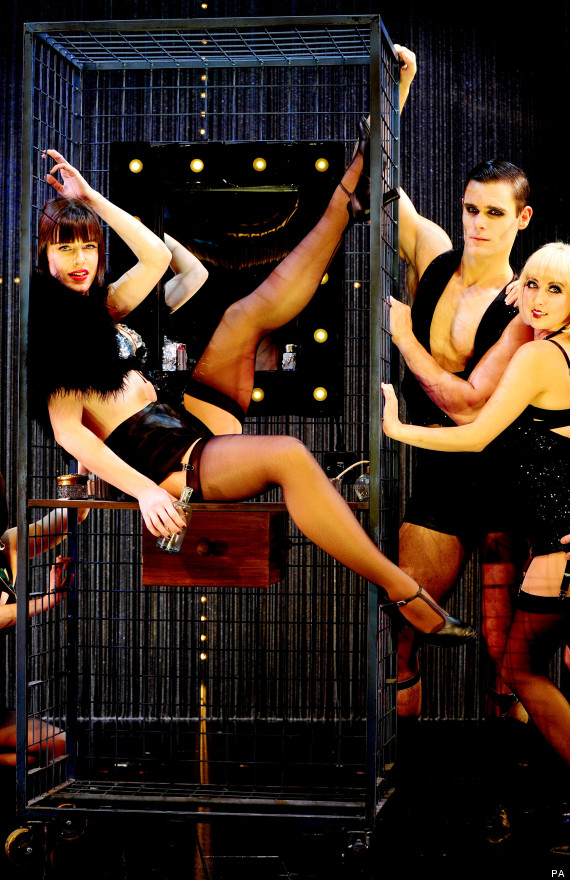 Michelle Ryan stars in the new production of Cabaret at the Savoy Theatre in London.
08/10/2012 17:10 BST
BORIS FOR PM?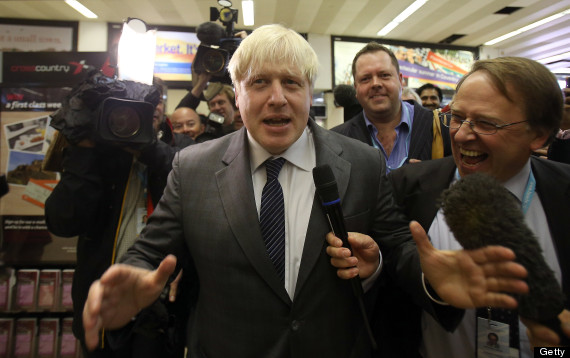 Mayor of London, Boris Johnson is greeted by journalists as he arrives at Birmingham New Street railway station to attend the Conservative party conference at the International Convention Centre on October 8, 2012 in Birmingham, England. The annual, four-day Conservative party conference began yesterday and feature speeches from Cabinet ministers and the Mayor of London.
08/10/2012 16:51 BST
MITT ROMENT DELIVERS FOREIGN POLICY SPEECH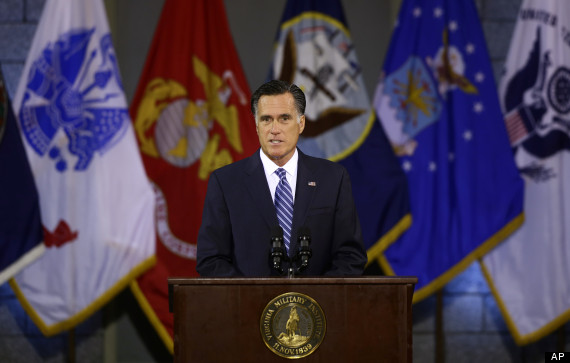 Republican presidential candidate, former Massachusetts Gov. Mitt Romney delivers a foreign policy speech at Virginia Military Institute (VMI) in Lexington, Va., Monday, Oct. 8, 2012.
08/10/2012 16:22 BST
WILLIAM AND CATHERINE'S FIRST PUBLIC APPEARANCE IN UK SINCE TOPLESS SCANDAL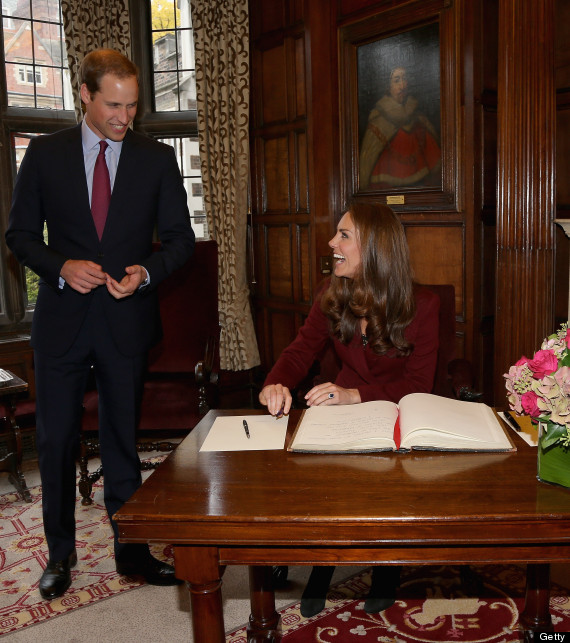 Catherine, Duchess of Cambridge and Prince William, Duke of Cambridge laugh as they sign the visitors book as during a visit to Middle Temple on October 8, 2012 in London, England. The Duke of Cambridge, Master of the Bench, and The Duchess of Cambridge met recipients of the Queen Mother Scholarship, the Diana, Princess of Wales Scholarship and the Duke and Duchess of Cambridge Scholarships at Middle Temple Inn, London.
08/10/2012 16:15 BST
FUNERAL CONVOY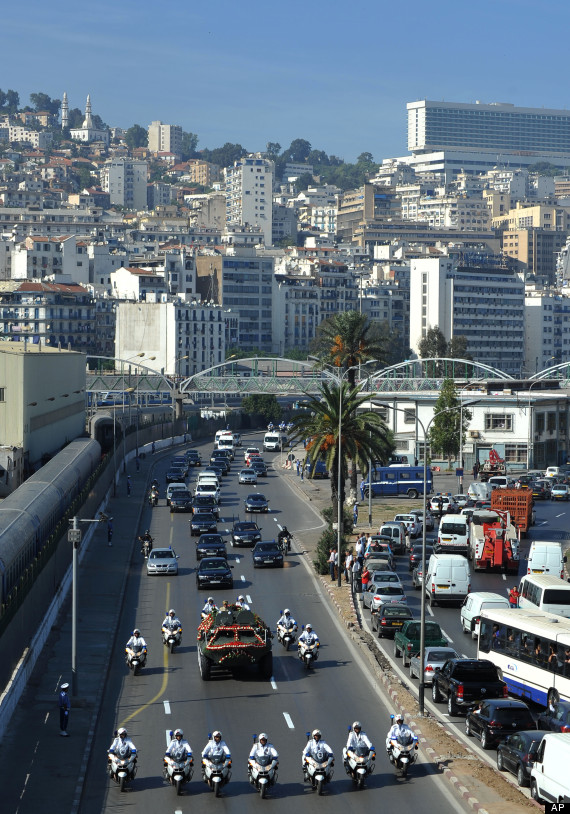 The funeral convoy of former Algerian President Chadli Benjedid drives through Algiers, Monday, Oct.8, 2012. President Chadli Bendjedid, who gave the country a multiparty political system before he was overthrown in a 1992 military coup, died Saturday at a military hospital, the state news agency said. He was 83. Bendjedid, who became president in 1979, presided over a series of political reforms that allowed for competitive legislative and municipal election.
08/10/2012 15:28 BST
ART FOR SALE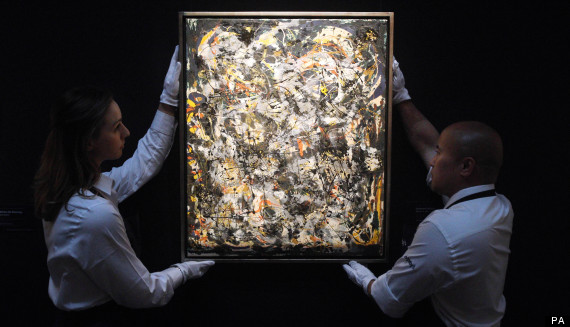 Sotheby's employees with Jackson Pollock's 'Number 4, 1951' at the auction house's London office. The painting is estimated to fetch $25-35 million in Sotheby's Impressionist, Modern and Contemporary Art sale on November 5, 2012 in New York.
08/10/2012 14:52 BST
HAPPY FAMILIES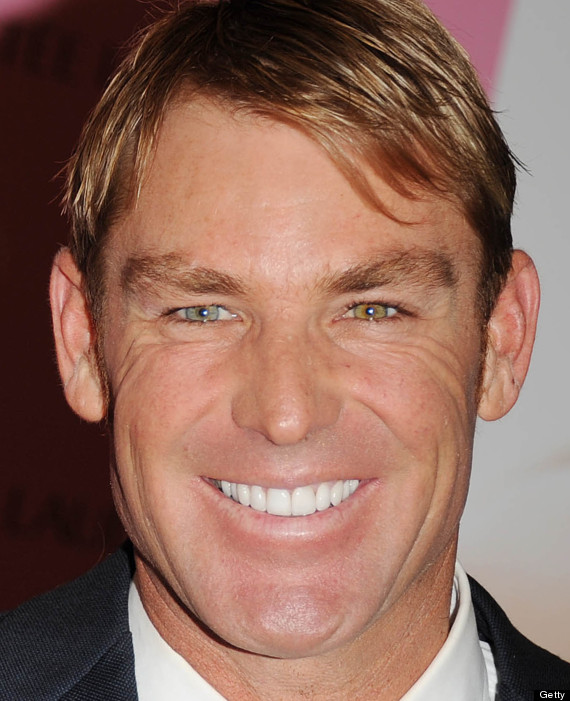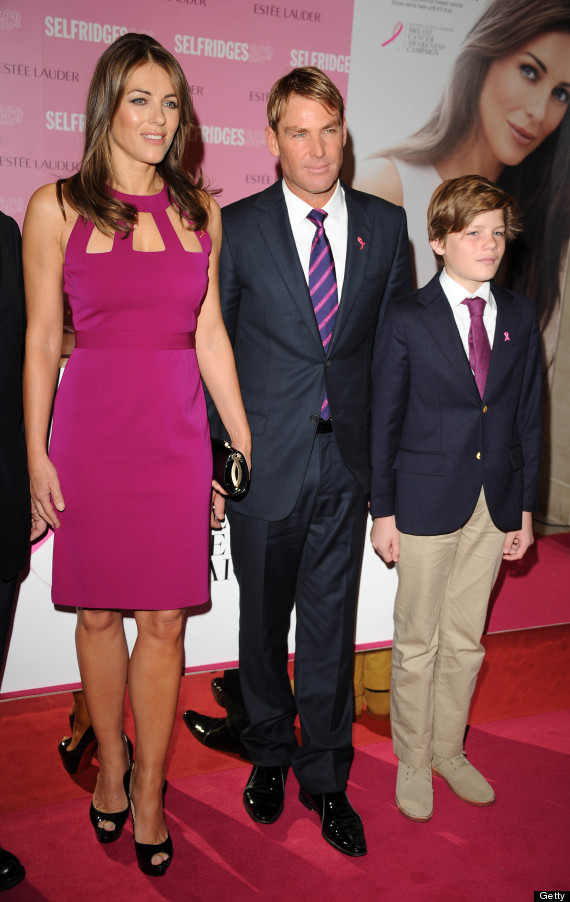 Elizabeth Hurley and Shane Warne attend a Photocall for Estee Lauder during Breast Cancer Awareness Month at Selfridges on October 8, 2012 in London, England
08/10/2012 14:46 BST
THE NAKED RAMBLER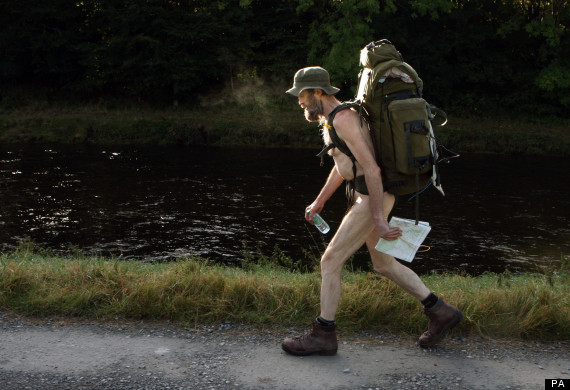 "Naked Rambler" Stephen Gough sets off near Selkirk in the Scottish Borders on his way to England after his release from prison in Scotland.
08/10/2012 14:30 BST
USS OLYMPIA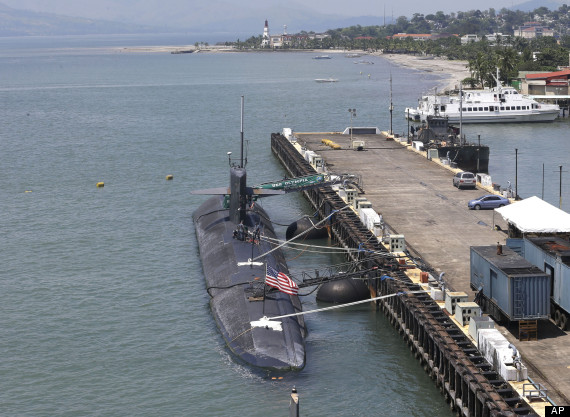 Crewmen work on the U.S. submarine USS Olympia which is docked at Subic Freeport, a former U.S. naval base, west of Manila, Philippines on a routine port call Monday, Oct. 8, 2012. Officials said that the port call of the USS Olympia coincided with the ongoing Philippines-U.S. amphibious landing exercise dubbed Phiblex 2013 involving more than 2,800 U.S. Marines and sailors from the 31st Marine Expeditionary Unit based in Okinawa, Japan and their Philippine counterpart.
SUBSCRIBE TO & FOLLOW UK DAILY BRIEF