Scroll down for some of the best news, entertainment, culture and sports pictures from around the world, brought to you by The Huffington Post's Picture Editors Elliot Wagland, Matthew Tucker and Tahira Mirza:
10/10/2012 18:43 BST
MITT AND CHRIS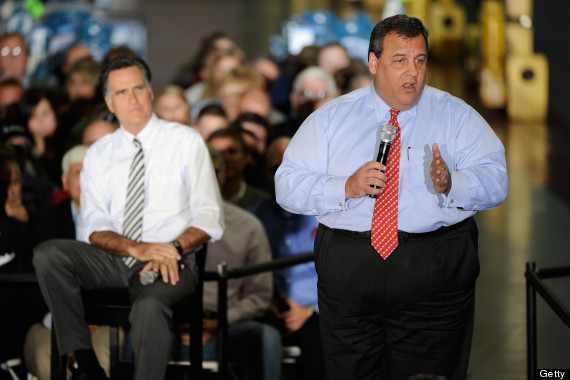 Republican presidential candidate, former Massachusetts Gov. Mitt Romney (L) listens as New Jersey Gov. Chris Christie speaks to the crowd at Ariel Corporation on October 10, 2012 in Mount Vernon, Ohio.
10/10/2012 18:41 BST
ARMADILLO!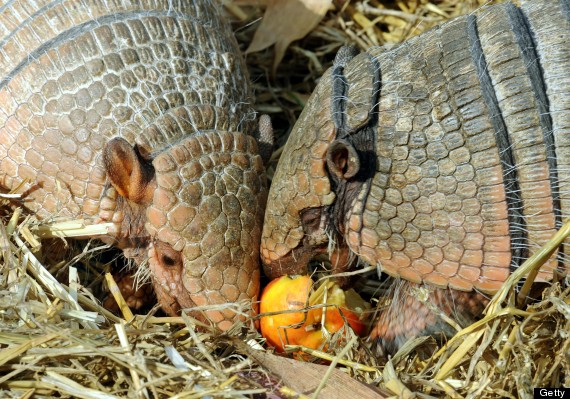 Armadillos Wilma and Fred (R) eat an apple in the outdoor enclosure at the zoo in Hanover, northern Germany, on October 10, 2012.
10/10/2012 18:41 BST
SNEEZING PUTIN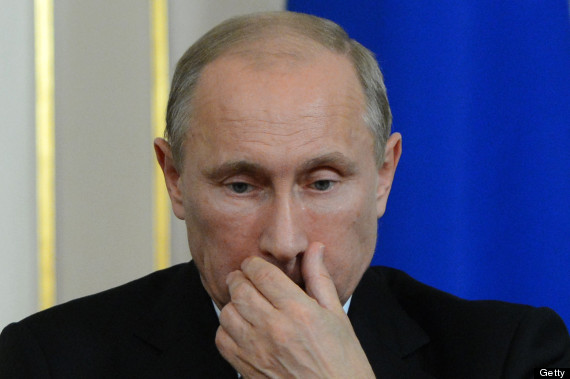 Russia's President Vladimir Putin attends a meeting with Iraqi Prime Minister Nuri al-Maliki in the Novo-Ogaryovo residence outside Moscow on October 10, 2012.
10/10/2012 18:32 BST
FROM ZOMBIES TO PUMPKINS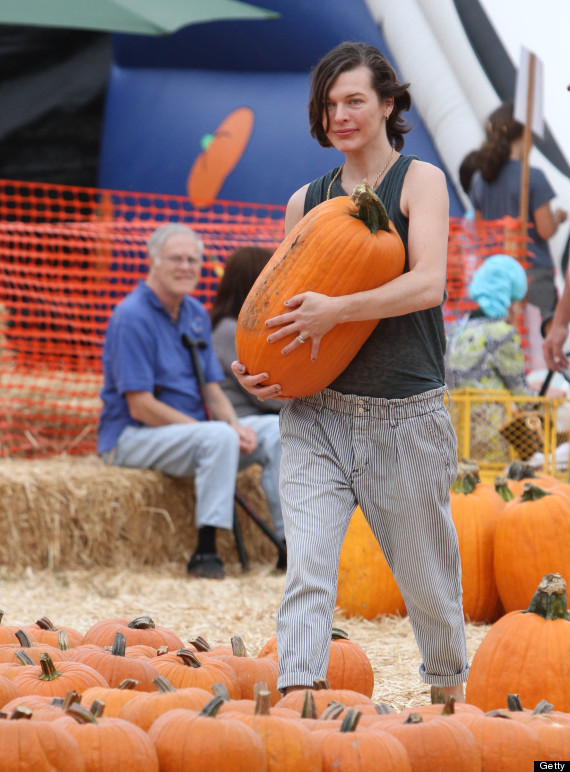 Milla Jovovich are seen at Mr Bones Pumpkin Patch in West Hollywood on October 9, 2012 in Los Angeles, California.
10/10/2012 16:44 BST
WHEN BONO MET BILL AND FRANCOIS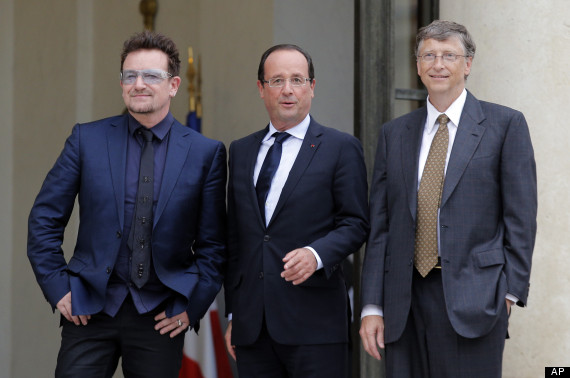 Microsoft founder Bill Gates, right, and Irish performer Bono, left, pose with French President Francois Hollande before a meeting at the Elysee Palace, in Paris, Wednesday, Oct. 10, 2012.
10/10/2012 16:38 BST
BACK ON HOME TURF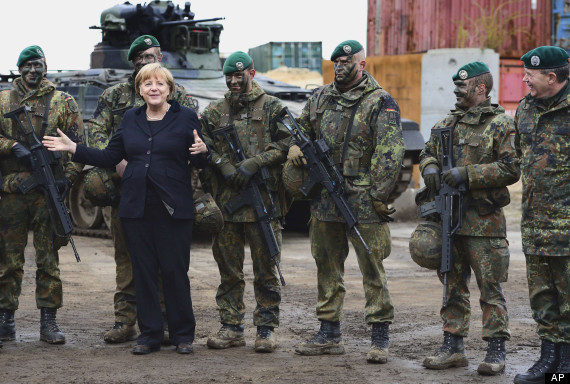 German chancellor Angela Merkel jokes during her visit at the Bundeswehr military education center in Munster , northern Germany
10/10/2012 16:35 BST
GOODBYE NANNY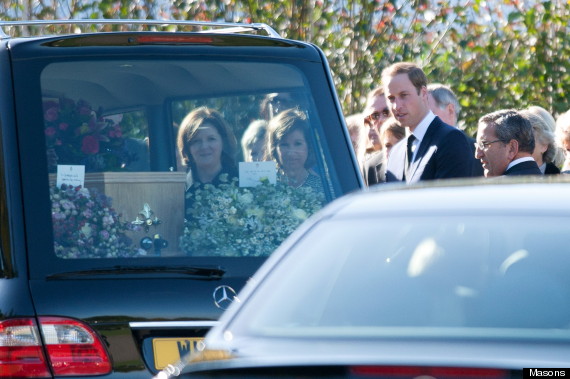 Prince William arrives at Parndon Wood Cemetery for the funeral of his nanny Olga Powell, October 10 2012. Olga, who died in September aged 82, cared for Prince William and Prince Harry over a 15 year period which saw their parents divorce and the death of their mother Princess Diana in a high speed car crash.
10/10/2012 15:39 BST
HUNGER STRIKE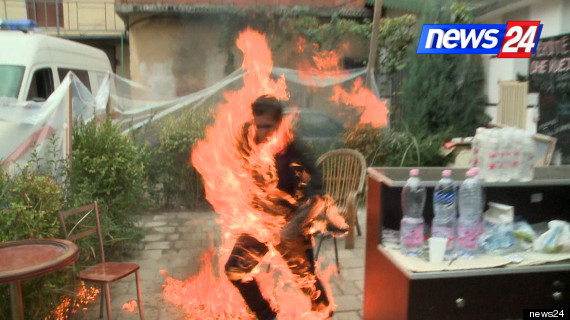 Lirak Bejko, 47, a former Albanian political prisoner sets fire to himself in Tirana, Albania Wednesday, Oct. 10 , 2012. Authorities in Albania say a second former political prisoner has set himself on fire to protest delays in government compensation for victims of the communist regime. Bejko is the second member of a group of 20 former political prisoners — on hunger strike for 19 days — to set himself on fire. The protesters want the government to honor pledges to pay victims of the former regime 2,000 leks ($18.32; Euros14.05) per day of imprisonment.
10/10/2012 15:33 BST
ON HIS WAY BACK TO THE UK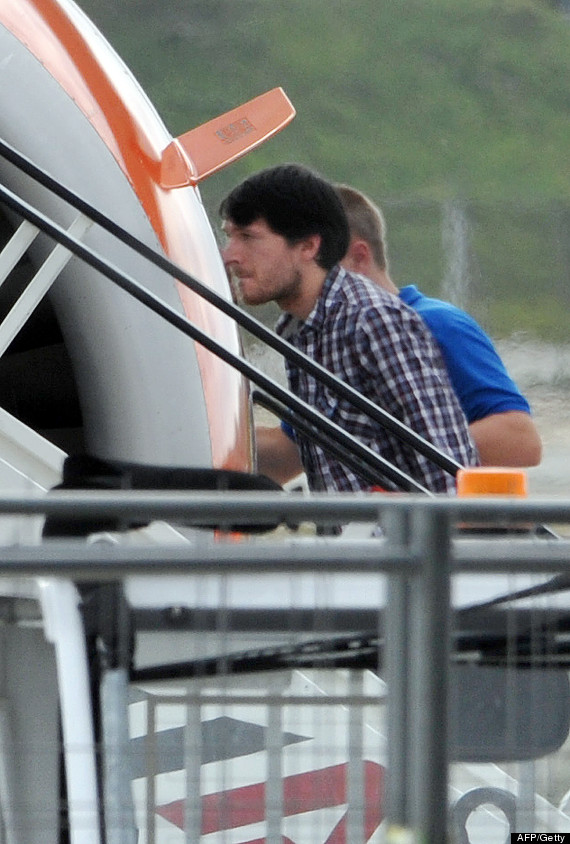 Jeremy Forrest, the British teacher who ran away with a 15-year-old pupil, is escorted in a plane to Britain on October 10, 2012 after being extradited from France. A French court ruled last week that Forrest, 30, should be returned to Britain to face a charge of kidnapping a minor related to his disappearance with Megan Stammers. The couple left Britain on September 20, triggering a Europe-wide hunt that resulted in them being picked up by police in Bordeaux in southwestern France on September 28
10/10/2012 14:10 BST
DAVE AND SAMCAM SMOOCH ON STAGE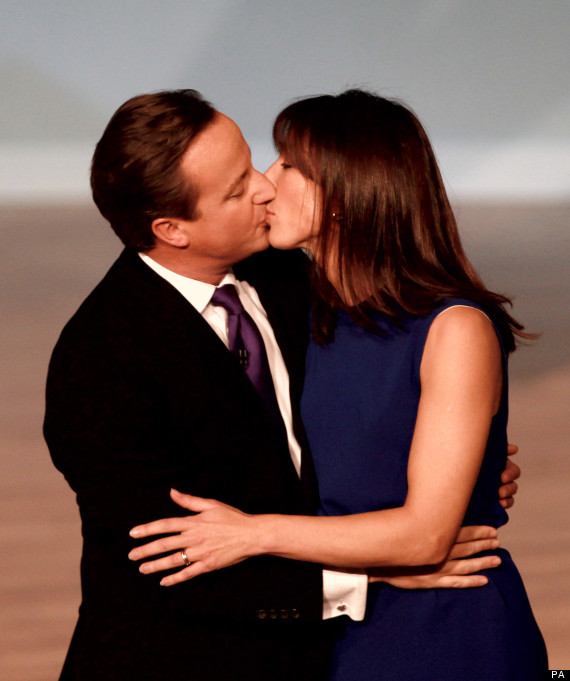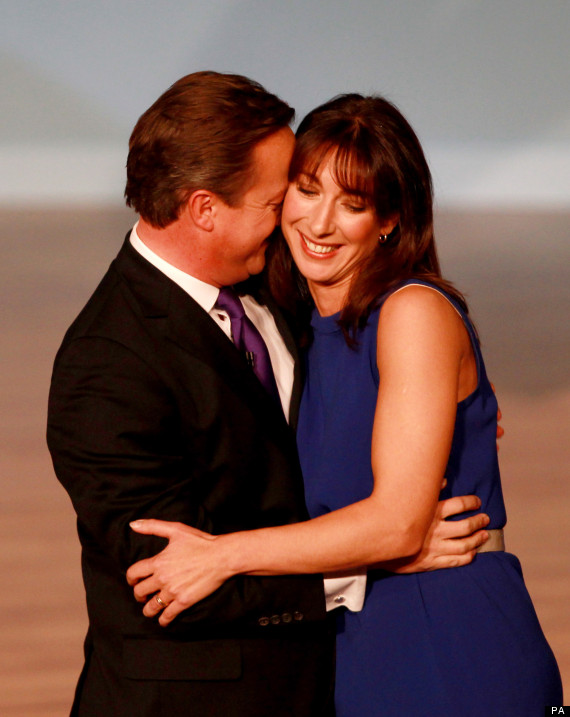 Prime Minister David Cameron with his wife Samantha after his address to today's session of the Conservative Party Conference at Birmingham's International Convention Centre.
SUBSCRIBE TO & FOLLOW UK DAILY BRIEF